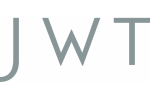 466 Lexington Avenue
New York, New York 10017
United States
Phone: 212-210-7000
Fax: 212 210 7526
Creative Development:

26.0%

Production:

29.0%

Account Services:

26.0%

Marketing, Research & Strategic Planning:

12.0%

Administration:

5.0%

Others:

2.0%
Number of Employees: 580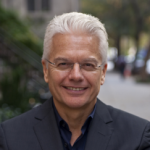 Bob Jeffrey is the Chairman and CEO of JWT Worldwide, the world's best-known marketing communications brand for close to 150 years. As JWT's CEO, Jeffrey is responsible for 200 offices and nearly 10,000 employees in more than 90 countries.
Jeffrey closely oversees relationships with blue-chip global clients including HSBC, Johnson & Johnson, Kimberly-Clark, Kraft, Nestlé, Nokia, Royal Caribbean, Schick, Shell and Unilever.
Jeffrey's mission is to lead JWT into the future by making things inspired by the world. This blending of international imagination and technological innovation is a process he calls worldmade. It is through this process that Jeffrey has delivered a freshly reinvigorated network prepared to guide and build some of the world's most powerful brands.
Top priority for Jeffrey is the ongoing search for the very best talent and, naturally, an absolute focus on creativity. JWT continues to excel at the Cannes Lions International Festival of Creativity, picking up a total of 49 Lions in 2011, topping the previous high mark of 42 Lions awarded in 2010. JWT once again made history at this year's festival by winning the first ever Grand Prix Lion awarded to mainland China.
Jeffrey is regarded as an ambassador of advertising and is widely respected for his views and achievements. His knowledge and experience of the industry led him to become a regular contributor to Fox Business Network, CNBC and CNN, as well as a frequent source of quotes for leading trade and business publications. He also hosts a new Web series called "Worldmakers," interviewing influencers from the tech, media and brand space. The show airs on JWT's YouTube channel and has been featured on The Huffington Post, Marketing UK, HollywoodLife.com and more.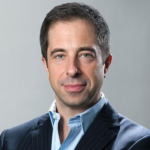 David Eastman
CEO, North America, Worldwide Digital Director, JWT
Phone: 212-210-7000
David Eastman holds the distinction of being the first digital native to be named CEO of a major full-service agency, in this case the oldest such agency in America. David's appointment sends a loud signal that in a world where communications are increasingly digital, mobile and social, pre-existing conventions of "digital" shops and "general shops" no longer make sense.
Embracing and evangelizing a spirit of "GO" David is playing a major role in helping brands be more agile and adaptive in a world where consumers interpret, reinterpret and reinvent brands on the edges of today's digital/social graph - as opposed to the days when most of that brand definition and direction emanated from the center.
As CEO of JWT North America, David is responsible for the overall management and strategic direction of the North American network, with a particular focus on the NY headquarters office.
David is also Worldwide Digital Director for JWT. In this role, he is responsible for the strategic oversight and management of the digital discipline within JWT and all subsidiary companies.
He has been involved in technology since 1997. Before joining JWT in 2008, he was Chief Executive of the Omnicom-owned Republic Family. There he looked after a portfolio of interactive agencies ranging from digital creative to marketing technology, and including five-time UK digital agency of the year, Agency Republic. Prior to that, he spent seven years at TBWA-aligned Agency.com, where he was promoted to the role of President & Worldwide Chief Executive. At Agency.com, he was responsible for all aspects of worldwide operations and was also a member of the TBWA global operating group.
His client experience includes many of the world's best-known brands, including Microsoft, Bloomberg, Johnson & Johnson, British Airways, T-Mobile, Mercedes, Macy's, JetBlue and The Economist.
David is on the Board of The Ad Council, the American Association of Advertising Agencies (4A's), the Advertising Education Foundation and Social Media Week. He is a fellow of the Royal Society of Arts in the U.K. and a TEDster. David also completed the Omnicom/Harvard Business School senior management program. He has had articles published in or been interviewed for The Times, Business Week, New Media Age and Revolution magazine, and speaks regularly at high-profile events including the Cannes Ad Festival, Internet World, Mobile World, SXSW and Social Media Week.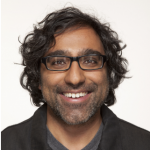 Jeff Benjamin, former Partner and Chief Creative Officer at Crispin Porter + Bogusky, joins JWT in February as Chief Creative Officer, North America.
Jeff is charged with implementing a bold creative vision for the agency, as well as leading and inspiring JWT's creativity in North America. His appointment at JWT underscores the agency's continuing transformation and commitment to being firmly positioned at the bleeding edge of marketing communications.
Jeff is one of the advertising industry's true stars and is one of the major talent-draws of the marketing world. During his career, Jeff has navigated clients into the interactive landscape with great success, creating some of the world's most pioneering and famous campaigns. His ability to lead multi-national marketers to experiment and break new ground opens up endless possibilities for brands that are looking for more from their agency partners.
The work Jeff has created for brands such as Domino's Pizza, Coke Zero, Microsoft, Kraft, and Best Buy is legendary. 'Subservient Chicken' and 'Whopper Sacrifice,' his campaigns for Burger King, are among the most successful viral marketing campaigns of all time.
Jeff has been recognized nationally and internationally by every major industry award show, winning the Grand Prix at Cannes in three different categories, the Best of Show at the One Show, and the Grand Clio at the Clio Awards. He served as President of the Cyber Jury at Cannes in 2010, has been profiled in Fast Company and The New York Times, appeared in the 'Creativity 50' and is regularly called upon by television networks such as CNBC to comment on the state of the industry. His work has been showcased in numerous publications, including The Wall Street Journal, Communication Arts, Time, and Newsweek.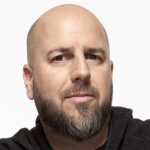 Mike Geiger
President, Chief Integration Officer, North America
mike.geiger@jwt.com
Mike Geiger, former Chief Digital Officer, Associate Partner at Goodby, Silverstein & Partners, was recently appointed President, Chief Integration Officer for JWT North America. In his new role at JWT, Mike is charged with bringing the agency's creative vision to life.
Known as a master architect with broad-based business leadership skills, Mike is the industry flag-bearer for integrated production.
For more than 14 years he has led multidisciplinary teams in strategy, branding, production and development of cutting-edge new media and advertising content for clients including HP, Adobe, Comcast, Sprint, Got Milk?, Gucci and the NBA.
Having authored a pioneering white paper on integrated production long before it became fashionable, Mike concepted, designed, and built the groundbreaking interactive production department at Goodby, a model that has been imitated in facilities around the world. He became Goodby's first Chief Digital Officer in 2008.
Mike boasts a charismatic public profile and is a thought-leader on the subject of integration. He has won a number of awards, including being credited as the master architect of the coup that led to 'traditional' agency Goodby winning Digital Agency of the Year at Cannes in 2009. In addition, his vision has been recognized by the One Show Interactive, Cannes Cyber Lions, Clios, D&AD and FlashForward.
Mike has spoken at Creativity's Creativity and Technology (CAT) conference, Creative Review, and the Clios. He has been a regular guest lecturer for the MBA program at Stanford University, and was honored as one of Madison Avenue's Top 20 'IT' advertising professionals in 2009. He is a charter board member at Boulder Digital Works, an advisory board member at The Creative Circus, and sits on the advisory board of Creativity's CAT Creativity and Technology conference.
Before entering the advertising industry, Mike worked at design and production studios like Method, Spyplane and Thunk Design. Originally from Munich, Mike graduated from the University of San Diego and received an MBA in Marketing Management from the University of San Francisco in 1995.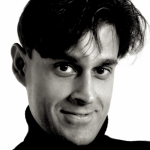 Robin Bardolia
Chief Strategic Offiicer, JWT North America
Phone: 212-210-7000
Robin is a brand strategist who believes in the power of creativity as one of the last legal means of competitive advantage. He currently serves as Chief Strategic Officer of JWT NA. In this role he leads a strategy group of 50 or so of the best and brightest minds in the industry.
Robin and his team are responsible for the quality of strategic imagination applied to clients across the JWT NA portfolio. This best-in-class group are highly skilled in brand, campaign and market planning, as well as channel thinking and effects measurement.
Robin's efforts have garnered great success for his clients in the marketplace and have won widespread industry recognition for planning excellence at a host of award shows. Among the honors Robin's group has achieved are Titanium and Gold Lions, eight Jay Chiat Planning Awards (including two Golds for Microsoft and JetBlue) and 25 North American Effies (10 gold) since 2008.
In addition to working across the agency's client base, Robin has successfully led pitches for Microsoft (Bing, Office, Enterprise), Royal Caribbean, Macy's, Jose Cuervo, Band-Aid and Bloomberg.
Prior to JWT he served as VP – Global Head of Creative Strategy at The Coca-Cola Company. In this role, Robin was responsible for the creative strategy group at Coke for all brands within the portfolio.
Before joining Coke, Robin led brand planning across the client base of Ogilvy NY and led pitch wins for Yahoo, Delta Airlines and Dupont. He began the US leg of his career at Fallon, working with a diverse set of clients including United Airlines, BMW, Ameritech, Holiday Inn, L'Oreal fine fragrances (Armani), TIME Magazine, Joe Boxer and Pepsi/Starbucks.