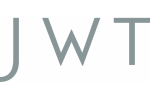 J. Walter Thompson New York,
New York
Follow
Update
466 Lexington Avenue
New York, New York 10017
United States
Phone: (+1) 212-210-7000
Fax: (+1) 212 210 7526
JWT INTRODUCES WALTER: The 5-day agency launching at SXSWi 2013 - JWT New York
February 28, 2013
NEW YORK, NY (February 28, 2013) — Today, JWT announced the launch of WALTER, a lean and unpredictable advertising agency created to work with start-ups. WALTER will come to life on March 8, 2013 at SXSWi in Austin, TX, and will shut its doors on March 12.
Over the five days of SXSWi, a collective...
...
read more