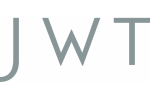 J. Walter Thompson New York,
New York
Follow
Update
466 Lexington Avenue
New York, New York 10017
United States
Phone: (+1) 212-210-7000
Fax: (+1) 212 210 7526
XM ASIA ACQUIRES MAJORITY STAKE IN THOMAS IDEA, THAILAND'S LEADING DIGITAL AGENCY - XM Asia Pacific Pte Ltd
March 13, 2013
BANGKOK, March 14, 2013 - XM Asia Pacific Pte Ltd., a JWT company, has acquired a majority stake in Thomas Idea, Thailand's leading digital and interactive media agency. The acquisition will give XM Asia a foothold in one of Southeast Asia's most important markets.
Thomas Idea, which...
...
read more