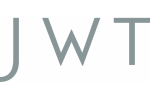 J. Walter Thompson New York,
New York
Follow
Update
466 Lexington Avenue
New York, New York 10017
United States
Phone: (+1) 212-210-7000
Fax: (+1) 212 210 7526
JWT'S WALTER ANNOUNCES PLOTTER AS WINNER OF STARTUP BRAND CAMPAIGN - JWT Atlanta
March 13, 2013
NEW YORK (March 13, 2013) — Today, JWT announced that it selected Plotter, a Cleveland-based startup, as the recipient of a brand campaign coming out of its WALTER pop-up agency at SXSW Interactive.
Plotter is the first social network for maps. It allows users to create, share, crowdsource...
...
read more