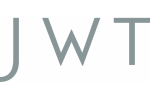 J. Walter Thompson New York,
New York
Follow
Update
466 Lexington Avenue
New York, New York 10017
United States
Phone: (+1) 212-210-7000
Fax: (+1) 212 210 7526
JWT Manila young creatives hit the target in Spikes Asia Agency Shootout - JWT Manila
April 2, 2013
THE PHILIPPINES, SEPTEMBER 24, 2012 – Clear campaign execution is no easy feat. But to win an award for it makes the effort so much worth it. JWT Manila's Maan Bautista and Javey Villones took the challenge and hit the target in the inaugural Young Spikes Agency Shootout at the recently...
...
read more