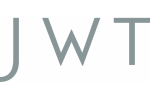 J. Walter Thompson New York,
New York
Follow
Update
466 Lexington Avenue
New York, New York 10017
United States
Phone: (+1) 212-210-7000
Fax: (+1) 212 210 7526
JWT's XM Asia acquires Indonesia's leading digital ad agency - JWT Asia Pacific
March 14, 2012
SINGAPORE, MARCH 12, 2012 — XM Asia Pacific Pte Ltd has acquired PT. Magnivate Group, Indonesia's leading digital and social media marketing agency, a move that will extend XM's reach into one of Asia's largest and most dynamic advertising markets.
Magnivate, which will be renamed...
...
read more