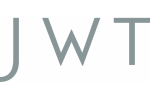 J. Walter Thompson New York,
New York
Follow
Update
466 Lexington Avenue
New York, New York 10017
United States
Phone: (+1) 212-210-7000
Fax: (+1) 212 210 7526
JWT Juniors - JWT Delhi
July 29, 2013
It was a regular day at work in June, 2013 at the JWT Delhi office. But, was it really regular?
It was a day when our kids took over.Fun,frolic,games and a whiff of advertising as well. JWT Juniors, a day when parents brought their kids to work.To inspire them. Make them feel a part of the JWT family....
...
read more