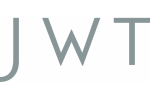 J. Walter Thompson New York,
New York
Follow
Update
466 Lexington Avenue
New York, New York 10017
United States
Phone: (+1) 212-210-7000
Fax: (+1) 212 210 7526
Honestly! Mini-Abe, Illinois' tourism icon, to be part of 2014 Super Bowl - JWT Chicago
January 31, 2014
"Even Mini-Abe, Illinois' popular tourism marketing icon, is getting into the Super Bowl action.
A special version of the original Mini-Abe TV spot developed last fall by ad shop JWT/Chicago for the Illinois Office of Tourism has been created that ends with an image of Mini-Abe on the gridiron...
...
read more