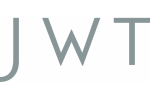 J. Walter Thompson New York,
New York
Follow
Update
466 Lexington Avenue
New York, New York 10017
United States
Phone: (+1) 212-210-7000
Fax: (+1) 212 210 7526
X-PRIME joins JWT Paris - JWT Paris
March 31, 2014
JWT has acquired X-PRIME, a digital agency founded in 2002 with offices in Paris and Toulouse. Although it will keep its positioning as a pure play digital agency with its own identity and management, X-PRIME will join JWT to form an integrated offering.
Through this acquisition, JWT will...
...
read more