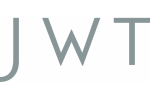 J. Walter Thompson New York,
New York
Follow
Update
466 Lexington Avenue
New York, New York 10017
United States
Phone: (+1) 212-210-7000
Fax: (+1) 212 210 7526
Social Puts A Backbone Into Brands - JWT Atlanta
March 31, 2014
There's a new calculus happening in conference rooms across the country as CMOs work with their teams to hone the brand message are asking, "Is it worth taking a stand on issues, even if we piss off part of the public?"
More and more, the answer is yes. Indeed brands, emboldened by their digital...
...
read more