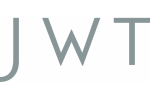 J. Walter Thompson New York,
New York
Follow
Update
466 Lexington Avenue
New York, New York 10017
United States
Phone: (+1) 212-210-7000
Fax: (+1) 212 210 7526
JWT's HiP Club - JWT Pakistan
April 1, 2014
JWT's HiP Club is a truly worldmade program, aimed at recognizing and developing some of the top talent across the global network.
HiP Club members have met specific criteria and are hand chosen by JWT's leadership to participate.
JWT Pakistan is proud to announce, Kiran Yazdani as the...
...
read more