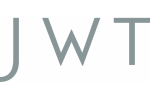 J. Walter Thompson New York,
New York
Follow
Update
466 Lexington Avenue
New York, New York 10017
United States
Phone: (+1) 212-210-7000
Fax: (+1) 212 210 7526
Jami Speakers corner - JWT Pakistan
April 1, 2014
JWT Pakistan invited renowned commercial, music video and film director - Jami, to talk about his career to date and his future plans with the employees of JWT Pakistan.
The event, known as, Speaker's Corner was definitely an inspiring session indeed.
...
read more