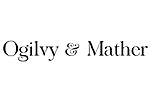 Ogilvy Brussels,
Bruxelles
Follow
Update
Kantersteen 47
Bruxelles 1000
Belgium
Philosophy & Competitive Advantages
It?s common for agencies to talk about the superiority of their
"creative product". Which is the last thing we want to do, simply because it?s the last thing we actually do.

Ogilvy & Mather believes the basis of all good communication to be planning or strategic thinking. Beautifully designed work with no real thinking is like an inferior Hollywood remake of a wonderful European film. It costs money, but says nothing and is ultimately pointless.

We hold that all the most memorable advertising is not really based on a "creative" idea, but on a unique consumer insight, or put another way, careful strategic thinking. So before we put marker to paper or finger to keyboard, we talk about the brand, its competition, its problems and the opportunities.

Then together with our clients we seek to formulate a sound, differentiating strategy. We abhor the myth that surrounds the word "creative", but we prize inventive thinking and welcome fresh ideas, no matter where they originate. The notion that only "creative" people can contribute ideas is not only arrogant, but untrue.

Everyone in our agency is encouraged to think differently. As indeed are our clients. Much as we hate "creativity", so we treasure "craft". Writers who write well, art directors who see well, designers who design well, media planners and account directors who communicate with people not just the bottom line.
Trade Organizations
Association of Communication Companies (ex Belgian Association of Advertising Agencies) (ACC ex B3A)