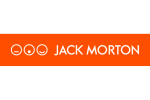 Jack Morton Worldwide,
New York
Follow
Update
909 Third Avenue
New York, New York 10022
United States
Wella - "Wella" - Jack Morton Worldwide
Wella
Wella
Procter & Gamble
Jack Morton Worldwide
United Kingdom
Wella Deconstruction Project
| | |
| --- | --- |
| Product Category | Cosmetics, Beauty Products & Perfumes |
| Date of First Broadcast/Publication | November 29, 2012 |
| Media Type | Case Study |
| Length | 154 Seconds |
Story
Wella was launching a revolutionary new product, Color.id, which would
allow stylists to place different colours side by side on hair, without the
need for foils. We had to convince stylists to embrace the new technique
despite it going against everything they had ever learned about applying
colour. Objectives Wella knew that they needed to win over a small group of
leading stylists by allowing them to experience the product so that they would
become evangelists and spread the word to others.
Concept
• To break down old barriers about how colour can be applied and get
stylists to learn a new way of colouring hair

•To inspire and delight the stylists so they would become advocates for
the product
• Ultimately, to get salons
to trial and adopt Color.id Idea The challenge was to inspire these highly
experienced, top stylists to relearn how to colour hair. Our insight was that in
order to learn something counter-intuitive you must first break ingrained
habits and unlearn the old way of doing things. So, taking our inspiration from
location specific pop-up theatre we invented 'The Deconstruction Project',
complete with a compelling back story:
Result
The experience was a great success.
15 further smaller-scale advocate events have taken place, and comments from participants
included: "I loved it; it felt like Andy Warhol's factory meets Charlie and the
Chocolate Factory." "It was a fantastic session… I went out…full of
inspiration" "Fun and playful. It really captured the feeling of freeing your
mind to a new way of colouring hair." "The Deconstruction Project was a
fantastic idea. We all are caught in our habits. I hope to get the product soon
and to try different ways of colouring with it."