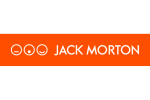 Jack Morton Worldwide,
New York
Follow
Update
909 Third Avenue
New York, New York 10022
United States
About Us
Jack Morton Worldwide is an award-winning global brand experience agency. We believe brands need extraordinary ideas that create emotional connections, fuel conversations and deliver business results. For more than 75 years, we have brought brands to life through event marketing, promotional marketing, sponsorship marketing, digital, social and mobile, and employee engagement. Jack Morton is part of the Interpublic Group of Companies, Inc. (NYSE: IPG). More information is available at www.jackmorton.com or @jackmorton.
Philosophy & Competitive Advantages
Our philosophy: brands are verbs. What you do as a brand matters as much as if not more than what you say.
Our culture: take the work seriously, but not ourselves. Our client surveys give us near perfect scores for having "people that are easy to work with".
Our competitive advantages: almost no other agency combines our expertise in experience with the ability to both ideate and execute; and almost no other agency in our space has our global reach and long track record in the industry.
Network Description
We're an independent operating agency with Interpublic, which we joined in 1998.
Local Representation
We have 20 full-service offices and 6 field offices spanning five continents. Our largest offices are in New York, London and Detroit.