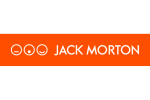 Jack Morton Worldwide,
New York
Follow
Update
909 Third Avenue
New York, New York 10022
United States
About Us
Meet Jack: We're a global agency community united by a shared belief in the power of experience to connect brands and people in ways that transform business.
We're not generalists—we're experts in brand experience. That's what we've been doing for 75 years; that's what our 700+ staff on five continents are trained to do. We work across industries but we have deep expertise in automotive, banking, consumer electronics, CPG, healthcare, pharma and technology.
We design and execute brilliant experiences in person, online, at retail and through the power of digital and word of mouth influence. We work with clients to engage customers and consumers, launch products, align employees and build strong experience brands.
We're ranked at the top of our field, and we've earned hundreds of awards for creativity, execution and effectiveness.
Philosophy & Competitive Advantages
Our philosophy: brands are verbs. What you do as a brand matters as much as if not more than what you say.
Our culture: take the work seriously, but not ourselves. Our client surveys give us near perfect scores for having "people that are easy to work with".
Our competitive advantages: almost no other agency combines our expertise in experience with the ability to both ideate and execute; and almost no other agency in our space has our global reach and long track record in the industry.
Network Description
We're an independent operating agency with Interpublic, which we joined in 1998.
Local Representation
We have 20 full-service offices and 6 field offices spanning five continents. Our largest offices are in New York, London and Detroit.