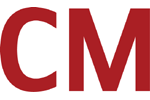 1011 9th Avenue SE Suite 300
Calgary, Alberta T2G 0H7
Canada
Phone: (+1) 403 262 3006
Fax: (+1) 403 262 7185
Nissan - "The New Car" - Critical Mass
The New Car
Nissan
Nissan Motor Corp.
Critical Mass
United States
Nissan LEAF Launch
Product Name
LEAF
Product Category
Cars
Date of First Broadcast/Publication
2011
Media Type
Case Study
Length
154 Seconds
Awards
Interactive Media Awards, 2011 (Best in Class) for Green/Environmental
W3 Awards / The W³ Awards, 2011 (Silver Award) for Automotive
Communicator Awards, 2011 (Winner) for B2C Campaign
Communicator Awards, 2011 (Best Website) for Automotive
Effie Awards, 2011 (Best Campaign) for Automotive

Say hello to the new car.
Story
The Nissan LEAF is an automobile unlike any that's come before. It's the first mass-market, mass-marketed 100% electric vehicle, first launched in the US, Europe and Japan, before broader distribution to 17 countries.
Concept
LEAF is different. It's the first-ever 100% electric, zero-emissions vehicle. It's not a new car. It's the new car. And so is its digital experience. It speaks a new language. It asks new questions. It was our job to answer them in a cutting-edge digital experience targeted to a new driver who feeds off digital media.
Problem
What Do You Mean: 100% Electric?
When you're launching a game-changer in an entirely new category, people are bound to have questions…lots of them. So we built the world's first comprehensive Twitter Q&A engine, covering everything from battery capacity to performance to comfort.
Our primary goals: drive awareness, educate people, and ease their fears about driving electric.
Fueling the Conversation
Tapping into 20+ social platforms, we provided insight and guidance to help consumers understand if the LEAF was right for them. We created robust infographics and interactive tools enabling them to determine whether their driving habits, homes and lifestyles were suitable for the switch to 100% electric. And we staged a LEAF Zero Emissions promotional tour that let users RSVP via Google maps and capture first impressions, posting them in real-time on YouTube and Facebook.
From Conversation to Conversion
Working in lock-step with agency partners, we executed a tightly woven campaign that encompassed nearly every medium—TV and print, plus online media, video, social platforms and a groundbreaking iAd execution. Our answer-ready, zero-emission hub website and innovative online reservations system delivered an unheard of 90% conversion rate—all online.
Result
5,000 reservations on the first day
15,558 questions submitted
90% conversion rate
Initial production run of 20,000 cars sold out 3 months ahead of schedule
20+ industry awards
4.7 million visitors to date
100,000+ Facebook likes