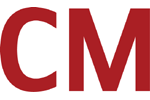 1011 9th Avenue SE Suite 300
Calgary, Alberta T2G 0H7
Canada
Phone: (+1) 403 262 3006
Fax: (+1) 403 262 7185
Nissan - "GT Academy Pit Pass" - Critical Mass
GT Academy Pit Pass
Nissan
Nissan Motor Corp.
Critical Mass
United States
GT Academy Pit Pass
Product Name
GT Academy
Product Category
Automotive
Date of First Broadcast/Publication
2012
Media Type
Case Study
Length
91 Seconds
Awards
W3 Awards / The W³ Awards, 2012 (Silver) for Interactive Video
Communicator Awards, 2012 (Gold) for Automotive Website

Virtual to Reality.
Story
If you're a racing aficionado, nothing drives you more than the need for speed. To support the launch of Gran Turismo 5, we created the high-octane, Cannes-winning GT Academy second screen experience that fused online and offline worlds and let gamers experience speed and performance in first person.
Concept
The GT Academy second screen experience puts gamers in the driver's seat of Nissan's high-octane GT-R racecars: on the track. behind the wheel. in first person.
Problem
The fusion of online and offline worlds.
Hot cars. Human drama. And the digital experience to bring it to life. We teamed with Nissan, Sony Playstation, and The Speed Channel to launch the Gran Turismo 5 video game with an epic reality TV show and sizzling digital experience that turned racing fans into real-life race car drivers.
Putting gamers in the driver's seat.
Adrenaline-charged. Immersive, 360º of power. In first person. Nissan's GT-R race car are the ultimate in speed and performance. We created a digital experience to match - fierce, full throttle, putting fans into the action.
Passive viewers become active participants.
An automotive first, Pit Pass is a mobile, second screen experience, driving deeper engagement via time synced content to complement the TV show. Facebook Connect made fans the hero of their own unique GT Academy film.
Result
1.10M game pack downloads
156,000 tweets about GT Academy
2 seaons, 2 lived changed