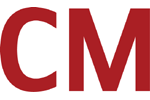 1011 9th Avenue SE Suite 300
Calgary, Alberta T2G 0H7
Canada
Phone: (+1) 403 262 3006
Fax: (+1) 403 262 7185
adidas - "mi adidas Configurator" - Critical Mass
mi adidas Configurator
adidas
adidas
Critical Mass
United Kingdom
mi adidas
| | |
| --- | --- |
| Product Category | Apparel, Fashion & Footwear |
| Date of First Broadcast/Publication | 2012 |
| Media Type | Case Study |
| Length | 85 Seconds |
Make it mine.
Story
We redefined product configuration, giving global teens the freedom to express themselves anytime, anywhere.
Concept
Next Generation Personalization
Mi Adidas turns teen consumers into upstart designers, offering a
platform to showcase their personal taste and creativity through a best-in-class, flexible, portable configuration tool.
Problem
The Tools to Stand Out and Fit In
Teens rely on personal expression and peer validation on the path to purchase. Mi Adidas uses social media to transform shoe configuration and buying from a personal to a shared experience.
Redefining E-commerce in the Connected World
Portable. Flexible. Globally scalable. Mi Adidas is a seamless, live-anywhere experience–from customization, to sharing, to purchase: from online, to mobile, to in-store and back.
Result
24% increase in total orders
84% increase in team orders
29% increase in average weekly sales
6% increase in order value