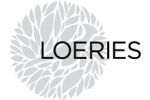 Loerie Awards,
Rosebank
Update
Design District 3rd Floor Cnr Keyes & Tyrwhitt Avenue
Rosebank 2196
South Africa
About Us
The Loerie Awards are one of the most prestigious creative advertising awards in the Southern Hemisphere, established in 1978 by the Association of Marketers in order to recognize and reward the advertising industry for producing, highly creative, mould-breaking advertising which sells marketers products effectively.

The Loerie Awards, striving for excellence in creative advertising. There are eighteen media section for "Africa only" or "Africa & International"