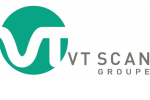 VT scan Groupe,
Neuilly Sur Seine
Update
3 rue Charcot
Neuilly Sur Seine 92200
France
Phone: 1 41 43 70 10
Fax: 1 46 24 29 97
Philosophy & Competitive Advantages
" HELPING ADVERTISERS AND AGENCIES TO BETTER WORK TOGETHER"": ….FROM AGENCY SELECTION TO COMMUNICATION RE-ENGINEERING MANAGEMENT.
VT Scan provides state-of-the–art services designed to help advertisers to better manage their structures, working processes, relationships, selection process, contracts, remuneration issues, relationship evaluation, with agencies of all types, to deliver better efficacy of actions, better efficiency of work, more cost-effective use of their resources.
Background
Here you can insert text about the consultant's background. If you write nothing, this field wont appear
Experience
Here you can insert text about the consultant's experience. If you write nothing, this field wont appear
Practice Areas
Process Audit, Agency Contracts and Compensation:
Analysis and structuring. VT Efficiency performs complete review of client-agency working process and financial agreements including performance-based remuneration, all designed to add value.

"Before the brief" Consulting
Communication Audit, Brand & Communication Architecture, Brand positioning & Communication Strategy, Process Audit, Brief Optimization, Roster development
Mergers and Acquisitions:
M&A, Private Placement/corporate Consulting for the Communications Industry. VT Scan / Results International Consulting France, member of Results International Consulting worldwide network, is dedicated to fast developing companies of the Communications Industry. helping them to improve their offer for better clients service. It provides corporate finance consultancy for external growth strategy and projects: acquisitions, mergers, fund-raising, capital restructuring, IPO, Corporate Consulting.
Relationship Assessment:
VT Scan is the exclusive French licensee for the APRAIS® system, a unique online marketing communication consultancy for managing the advertiser / communication agencies relationships. It helps evaluate both agency and client performance and identify any areas for improvement before they become relationship threatening. The APRAIS® system provides also a fair, flexible and customizable tool for measuring performance based remuneration and valuable benchmarking data.
Training
Tailor-made courses and workshops to improve performance on issues such as : relationship management, brief development, with a focus on digital.
Network Description
Scan International
The multinational consultants
Most marketing companies employ 5-10 agencies representing different marketing specialties in their home market. And even with best in class expert agencies, marketers find it challenging to manage multiple agencies to meet expectations and contribute to business.
In the multinational arena, Marketers are faced with many more complexities: Different languages, cultures, market developments and levels of sophistication, different competitors. And distance is obviously an issue. Whereas local agency partners are fairly and sometimes too easily replaced, the investments in international structures are such that one will probably think twice before changing them.
We believe that when it comes to advising on international agency relationships, consultants should be truly international. SCAN International was therefore built on the unique expertise of specialized consultancies that represent eight cultural backgrounds and share an unparalleled experience in the field of agency relationships, agency selection and compensation. International marketing and communications is very complex work and it is mission critical to balance international vision and local knowledge of markets and agencies.
Local Representation
Founding Partners of Scan International are VT Scan (France), GrupoConsultores (Spain/ Portugal/Brazil), Scan Management Consultants (Benelux), and Joanne Davis Consulting (USA), all shareholders of Scan International BV–Amsterdam. Country Partners are The Haystack Group (UK) and Cherrypicker (Germany/Austria/Switzerland).
Trade Organizations
International Advertising Association (IAA)
AdForum.com