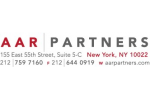 AAR Partners,
New York
Update
155 East 55th Street, Suite 5C
New York, NY 10022
United States
Phone: (+1) (212) 644-0790
Fax: (+1) (212) 644-0919
Number of Employees: 3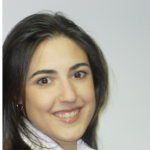 Lisa has been immersed in advertising and marketing for over two decades. Since June 2001, she has worked directly with dozens of marketers on agency reviews and has counseled many clients including Aruba Tourism Authority, Ben & Jerry's, Exxon Mobil, HGTV, Jergens, Jim Beam, Lee Jeans, Panera Bread, Subaru (to name only a few) on finding the best communications partners for their needs. Caught in a unique position between clients who want a clean, smooth review process and agencies who want every possible advantage, Lisa is adept at remaining unruffled and gets the job done in a fair and positive manner for everyone involved. She not only believes in 'enduring partnerships that matter,' but also is enthusiastic about creating them.
In addition to her role as a search consultant, she has created a new business service center for agencies by co-founding Access Confidential in 2005. The comprehensive new business research tool has not only become the 'go-to' resource for hundreds of users' new business intelligence needs, but also has become the "web-based new business assistant" in the industry! In response to agency consultation requests, she has also developed a new program specifically for the benefit of agencies' new business efforts, called The smAARt Card. She is dedicated to helping new business executives add 'science to the art of new business.'
Lisa markets her own NAPPA award winning, e-commerce product, Classical Cradle, a collection of classical piano lullabies dedicated to new moms and their babies. She is delighted to volunteer as a speaker for the AEF's 'Inside Advertising Speakers Program,' where she visits colleges and universities to speak to advertising students. "Sharing in the Power of a Wish" has remained a part of her life by continuing as a volunteer for the Make-A-Wish Foundation. Lisa is also enthusiastic about serving as a committee member for the International ANDY Awards since 2004 and passionate about volunteering as an NSAC judge for the AAF since 2009.
She earned her Bachelor of Science degree in Advertising and Master of Arts degree in Communication Arts from New York Institute of Technology. Since 1998, she has been an Adjunct Professor of Advertising, teaching undergraduate media studies at NYIT. In July 2007, she was invited into the Who's Who Among American Teacher's & Educators. Lisa also serves on NYIT's Alumni Relations Board since 2008 and as First Vice President since June 2010.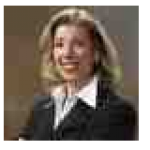 Leslie Winthrop, often times characterized as the "Madison Avenue Matchmaker," joined the Advertising Agency Register (now AAR Partners) in 1980, to help launch the AAR concept in the United States. Leslie has personally conducted over 1,500 successful agency searches since co-founding AAR North America. Leslie has counseled top executives in virtually every field and is dedicated to ensuring that each client-agency relationship is strong, successful, and long lasting.
Since 2005, she has gone one step further to support the agency's new business department by co-founding a powerful new business resource tool, called Access Confidential, which has become the 'go-to' central intelligence hub for the new business executive.
Being dedicated to only the business world isn't enough for Leslie. She has served as Chair of the Marketing Communications Group of the UJA Federation of New York, past President and Foundation Chair of The Advertising Club (of New York), past Governor and still serves on the Executive Member Committee of District Two, AAF, has sat on the Board of Directors of the University Settlement House, and has held a Corporate Seat on the National Board of Directors of the American Advertising Federation.
Leslie earned a BA in 1970 and an MBA in marketing in 1972 from Baruch College of the City University of New York.
Debra brings a unique experience set and perspective to AAR that includes 20+ years in Account and Agency Management, a tour of duty on the client side, and 5 years as a Senior Partner at Select Resources International and External View Consulting Group conducting agency reviews, in addition to being the founder of her own product company.
Debra began her career at JWT and held account management positions at DDB and Grey, as well as with at highly respected creative boutiques, ultimately taking on the role of Managing Director of Campbell-Ewald's Los Angeles office. During those years, she worked on a wide variety of business categories from QSR, health clubs and telcos to theme parks, CPG and HBC products. Throughout her agency career, her strength in branding and positioning, as well as her ability to establish and maintain successful client relationships, gained her the trust and respect of clients and agency staff at all levels.
Debra's HBC experience and branding acumen landed her at Dermalogica, a world-renown skin care company, where she managed the Education department's U.S. staff of over 100, their 18 domestic skin care schools and led a global re-branding effort for the education side of the business.
Debra specializes in agency search and selection and has conducted reviews for many well-known brands, including The Home Depot, Radio Shack, Aflac, Vanguard, Sargento, United Healthcare, the California Lottery and AMC Theatres. Additionally, Debra leads agency workshops on a wide variety of new business and agency growth-related topics.
Debra lives with her husband in Santa Monica, where they thoroughly enjoy their status as empty nesters at the beach. She is an avid and accomplished cook and has tackled bike trips in New Zealand, Czech Republic and throughout Canada. She also enjoys accompanying her photographer husband to such far away places as Iceland, Newfoundland, The Falkland Islands and Patagonia, happily playing the role of muse and photo assistant.