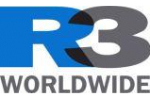 A 1801, Chaowai SOHO, No.26 B Chaowai Street, Chaoyang District,
Beijing 100020
China
Phone: (+86) + 8610 5900 4733
Fax: (+86) 10 5900 4732
Number of Employees: 50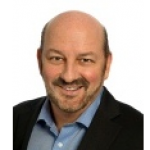 Originally from Australia, Greg spent the first 20 years of his career on the marketer and agency side mostly in the APAC region. After working on both sides of the same coin, he identified an untapped opportunity in offering independent counsel to marketers- which led him to co-found R3. Greg's brand experience spans many geographies and industries- delivering solutions for clients like Nokia, Audi, HP, Microsoft, and American Express across China, Hong Kong, Singapore, Australia, Malaysia, Europe, and the US.
Sabrina Lee
General Manager, Beijing
Sabrina joined R3 in 2010 with more than a decade of experience on the marketer side and agency management. At Ernst & Young, she worked on China marketing campaigns to drive business. While still on her twenties, she owned and ran her own agency , based in four cities in China, working closely with McDonald's and BMW. At R3, her core role is developing more business in China with the best marketers and agencies . In 2012 , she was voted of of Ad Age's "Women to Watch"
Emily Van den Berg Chan
Principal
Emily spent 13 years in various senior management roles with renown communications agencies based out of Singapore, China and the United States. She then moved to a startup role as General Manager with global express company TNT based in China where she led its growth to a specialist provider with over 80 staff in 2 years. Emily joined R3 in 2007 and has since consulted to numerous clients including Samsung and Johnson & Johnson, and led various high profile agency pitch for L'oreal, Shangri-La, Intel and Remy Martin. She also consults to a number of global communications holding groups like Publicis and Omnicom for their Mergers and Acquisitions needs in Greater China.