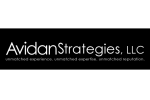 Avidan Strategies LLC,
Forest Hills
Update
110-20 71st Road
Forest Hills NY 11375
United States
Phone: (718) 997-6463
Fax: (646) 595-8606
Philosophy & Competitive Advantages
Avidan Strategy is the only marketing consultancy headed by a former head of a global agency and who also set on two boards of two of the biggest global agencies. As such our perspective is unrivaled. We are also the only consulting firm that offers client-side and digital expertise, innovation and product launch expertise, agency compensation expertise, and procurement expertise. This gives our clients the most rounded and most sophisticated offering.
Are all consultants the same?
Avi Dan is the only consultant invited to join the VCU Brandcenter, the first, and most prestigious ad school

Avi Dan is the only consultant invited to be a judge at the prestigious Effie awards
Avi Dan is the only consultant invited by Forbes to pen a regular blog about agencies.



Experience
Creative agency search
Media agency search
Agency roster optimization
Strategic Sourcing
Multi-cultural agency search
Interactive agency search
Design firms search
PR firms search
Social media agency search
Compensation negotiation
Performance benchmarking and audit
Branding, positioning and market strategy
Quantitative and qualitative research
Multivariate analysis
Assessing media strategy effectiveness
Commercial opportunity evaluation
Go to market strategies
Market assessment and competitive analysis
New products development and ideation
Practice Areas
Agency search
More than any other reason, "chemistry" is by far the most important contributor to a successful relationship. Our selection process is designed to match agencies with clients based on our knowledge-based methodology.
Compensation
Our process is collaborative, striking a balance between the client's needs to keep cost down and the agency's right to a fair profit. The process involves agreement to SOW and using a proprietary benchmark data points to guide clients on a fair compensation.
Procurement
We believe that marketing procurement is one of the most essential activities of the company, as marketing is the biggest investment for many companies. Our approach helps shift the emphasis from "cost" to "value", from price-driven orientation to process-driven, striving for efficiencies and innovations that result in shared benefits.