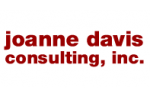 Joanne Davis Consulting,
New York
Update
325 East 57th Street
New York NY 10022
United States
Phone: (+1) (212) 935-0320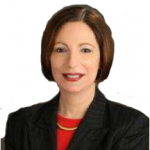 Joanne Davis founded Joanne Davis Consulting, Inc. in 2000 and became a partner, shareholder and owner of SCAN International in 2006. The firm specializes in agency search/selection, agency compensation and client/agency optimization. Clients include and have including: U.S. Department of Defense, Citigroup, ExxonMobil, Hilton, IBM, Johnson & Johnson, Marriott and Pfizer.
A well-known speaker and writer, Joanne has spoken in numerous markets for groups including: Association of National Advertisers (ANA), 4As, Festival of Media in Venice, the IAA in Moscow and the Institute for Supply Management. She joined the faculty of ANA in 2004. Joanne is also the author of several best-selling books including "Agency Audits," "Optimization Client Agency Relations" and "A Marketer's Guide to Conducting an Agency Search."
Joanne sits on the board of an Internet company called The Three Tomatoes and is a member of the Executive Committee of the Advertising Club.
Prior to founding Joanne Davis Consulting, for 20 years was owner, president and/or board member of several international advertising, marketing and communications agencies.

Senior Consultant since 2002, integrated and general advertising specialist, previous agency experience in new business at the Board level.
President of 747 Marketing since 2004, interactive and relationship marketing specialist, previous agency experience in senior management and agency ownership.
President of Jane Twyon Inc. since 1993, affiliated with Joanne Davis Consulting since 2004, media specialist, previous agency experience as head of media at the Board level.