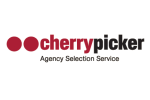 Cherrypicker,
Hamburg
Update
Erik-Blumenfeld-Platz 1
Hamburg 22587
Germany
Phone: (0) 40 28 66 77 9 0
Fax: (0) 40 28 66 77 9 13
Philosophy & Competitive Advantages
Our goal : long-term partnership between client and agency
Successful marketing communication requires team work. And what is true for any partnership is also true for the communications sector: that only works if the partners respect each other. Neither an "over-powerful" client, nor an "obstreperous" agency make for a good solution. The work must be done on a level where the partners regard each other as equals - with respect for the responsibilities and competencies of the other party.
We strongly believe this and try to do our part to enable such partnerships to come about, not only with regard to selection, but also by minimizing potential conflict points right at the beginning, for example payment or the correctness of agency contracts.We always measure our work against three criteria:
transparency
objectivity
fairness
Practice Areas
For companies:
Currently, cherrypicker is the leading consultancy in the German-speaking countries specialized in the domain of supporting companies in their complete agency management.
cherrypicker is escorting their clients through the total selection process of all kinds of agencies and marketing services in all disciplines – e.g. advertising, digital, direct marketing, design, public relations, promotions, event, media and all other communication areas.
Further services are the support in questions of respectable agency fees and of equitable contracts, also the controlling and auditing of the agencies, process and success monitoring and as special service the cherrypicker-evaluation-system.
cherrypicker always measures their work against these three criteria: transparency, objectivity and fairness. The main benefits cherrypicker offers are bringing transparency in the constantly changing agency scene, objectivity in selection and evaluation of agencies, time and cost savings by optimising the workflow between agency and client, effectiveness through conditions and services in keeping with current markets and benchmarking.
We don't talk about what we do for our clients, because that is always discrete and confidential. However, we would like to provide you with an insight into these aspects and give you an idea of how we can perhaps support you, too.
For more details look at www.cherrypicker.de
For agencies:
On behalf of our clients, we are constantly on the lookout for the best agency for the respective task - completely neutrally and objectively. We are not interested in how loud you shout out, but in the quality of what you convey.
And that means a range of benefits for you as an agency, too:
The screening process:
Thus, in the course of our agency research, we examine the market with the aid of a multi-level screening process. We ask you to provide, without going to a great deal of trouble, target-orientated information for this task.
The agency presentation:
If we invite you as agency for a client, then you already know two things:
1. Based on hard facts, you already match up to the task very well;
2. the client really does want a new agency. It makes no sense for cherrypicker to work for fake pitches or the like, because clients can do that anyway, without us. That means that you stand realistic chances of gaining a new client.
Pitches or no:
We don't believe that a pitch is the only sensible way to a new agency. On the contrary, sometimes we emphatically discourage our clients from holding a pitch. If the decision is then taken in favour of a pitch presentation, it is important for us that a) an equal amount of pitch fee is paid to all agencies and b) all those on the client side taking part in the presentation are "on board" and know what must be evaluated and how.
The cherrypicker pool:
In addition to our agency selection procedure, we have our own cherrypicker pool, probably the largest archive of its kind in the German-speaking countries. This is where we store all the information that we receive from and about agencies.
The point of this free service for agencies is that we can draw upon a further information source during screening. In addition, we come into contact with a lot of agencies, also outside the selection process. The information they entrust to us is archived in the pool.