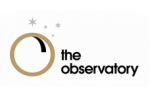 The Observatory Germany,
Hamburg
Update
Isestrasse 31
Hamburg 20144
Germany
Philosophy & Competitive Advantages
Our client-facing consultancy model (no registration or 'win' fees from Agencies) allows us to act in the best interests of our Clients at all times. We are the only consultancy in this sector to have been accredited by the Management Consultants' Association, whose Code of Practice we strictly adhere to.
Our network of offices (see below) allows The Observatory to deliver our six service areas seamlessly across the globe for our Clients.
Experience
The London office works with international Clients including Allianz, BMW/MINI Group, Danone, GSK and SABMiller, as well as domestically with Debenhams, Ferrero, ISBA, KFC (Yum! Restaurants), Network Rail, Shop Direct Group, Signet (H Samuel and Ernest Jones) and Tesco.
Practice Areas
The Observatory International helps Marketers and Procurement Professionals Get More From Marketing Resources.
We deliver this through six key service areas:
Prioritise: We help you get to the real issues that impact efficiency and return on investment.
Transform: We help put in place the skills and processes to ensure ongoing success
Select: We will find you the best agency partners – wherever in the world you go to market.
Negotiate: We bring together marketing, procurement and agencies to shape an efficient and fair relationship.
Align: We make sure that your internal team & your external partners work together effectively.
Measure: We help measure performance to ensure continuous improvement.
We deliver these solutions at any stage of the relationship's lifecycle, and across all marcoms disciplines (Above-The-Line and Direct Marketing through to Digital and Experiential).
Network Description
The Observatory has offices in London, Edinburgh, Hamburg, Johannesburg and Singapore, and a joint venture with US-based Roth Associates to deliver seamless global consultancy via Roth Observatory International.