AAR London,
London
Update
26 Market Place
London W1W 8AN
United Kingdom
Number of Employees: 15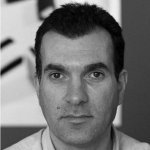 Paul Phillips
Managing Director
Phone: +44 20 7612 1200
Paul is Managing Director of AAR and has been at the company since 1998 prior to which he spent 16 years working in advertising and media agencies (DDB, Horner Collis & Kirvan, WM Media, Mediaedge:cia).
Time is split between consulting on client projects thar range from international multi-agency reviews to domestic business building between clients and their agencies.
The best aspect of the job is the variety and being lucky enough to work with the highest calibre talent our business has to offer.
The worst is that I'm playing lass and less golf. This will have to change!