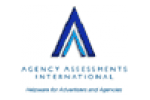 Agency Assessments International,
London
Update
100 Pall Mall
London SW1Y 5NQ
United Kingdom
Experience
For confidentiality reasons we cannot disclose existing and recent clients. Over nearly a quarter of a century we have worked for many of the world's leading marketing organisations.
Practice Areas
AAI is one of Europe's leading advisory consultancy on advertising and marketing communications agencies. Our core business is to help companies search for and select agencies.
Network Description
Partners in Ireland (AAI), USA (External View Consulting Group), Brazil (SPGA), Russia (AAI), Australia (Clinic)
Local Representation: Middle East, South Africa, Hong Kong
Local Representation
Partners:
David Wethey Chairman
Brian Sparks Managing Partner UK and Ireland