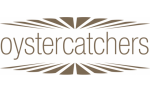 The Oystercatchers,
London
168-173 High Holborn
London WC1V 7A
United Kingdom
Phone: (0)20 7539 8563
Country Phone Code: 44
Background
Oystercatchers was founded in 2008 by Suki Thompson (Haystack) and Peter Cowie (Head of New Business, JWT, Partner Fitch).
Experience
Our Core Service Offerings: Driving marketing performances
Some clients draw upon just one of our pillars; some use a number. But all of them have delivered significant results for their marketing department.
Client/Agency Evaluation.
Optimising client/agency relationships by 360° evaluation.
Agency Search and Selection.
Working in collaboration with clients to find the perfect agency partner.
Marketing Spend Optimisation.
Evaluating existing marketing spend and measuring its effectiveness through different disciplines.

Practice Areas
Client/Agency Evaluation - 'Optimise'
Pitches - Across all agency disciplines, UK, Europe and Global
Training - Creative fluency, brief writing, agency management and leadership
Marketing Spend - ROI, contract negotiation, marketing department structure, ways of working
M
Network Description
International