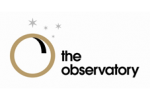 The Observatory South Africa,
Rivonia
Update
The Business Centre 377 Rivonia Boulevard
Rivonia
South Africa
Philosophy & Competitive Advantages
Our client-facing consultancy model (no registration or 'win' fees from Agencies) allows us to act in the best interests of our Clients at all times. We are the only consultancy in this sector to have been accredited by the Management Consultants' Association, whose Code of Practice we strictly adhere to.
Our network of offices (see below) allows The Observatory to deliver our six service areas seamlessly across the globe for our Clients.
Experience
The Observatory is a client-facing consultancy (it does not take registration or 'win' fees from Agencies) and works with international and domestic Clients including Allianz, BMW/MINI Group, Danone, GSK and SABMiller.
Practice Areas
Services include:
Search & Selection; short-listing and full pitch selection processes
Alignment; on decision-making and creative development process
Remuneration/Compensation; fees/contract bench-marking and analysis
Monitoring; performance assessments and metrics gap analysis
Development; skills training, process workshops, roster restructuring
We deliver these solutions at any stage of the relationship's lifecycle, and across all marcoms disciplines (Above-The-Line and Direct Marketing through to Digital and Experiential).
Network Description
The Observatory has offices in London, Edinburgh, Hamburg, Johannesburg and Singapore, and a joint venture with US-based Roth Associates to deliver seamless global consultancy via Roth Observatory International. Regional Partner