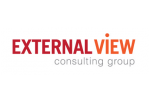 External View Consulting Group,
Los Angeles
Update
8939 S. Sepulveda Blvd. Suite 207
Los Angeles, California 90045
United States
Toll-Free Number: 424-702-5623
Phone: (+1) 310.841.4502
Number of Employees: 3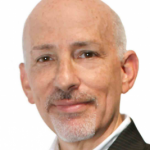 For nearly 15 years, Russel has been advising companies around the world on all aspects of marketing agency supplier management. He is a serial entrepreneur who was an owner of Select Resources, a founding partner of Ark Advisors, and the founder of External View. His intellect, broad experience and innate curiosity have made him one of the most highly regarded consultants in the field.
Russel started his career as a copywriter but discovered his true calling was in account management. His first job was with McCann Erickson but he spent the majority of his advertising career at DDB where he was a Senior Vice President, Group Account Director.
Russel's consulting approach was profoundly shaped by his advertising experience where he worked on a series of accounts whose categories were in the throes of deregulation – airlines, healthcare, telecommunications, banking and energy. Working in uncharted territory and creating solutions for never-seen-before problems has proven to be a great foundation for helping companies cope with today's volatile marketing environment.
While best known as a "search consultant" due to the 100+ searches he has conducted, Russel sees marketing agency supplier management as a complex system involving much more than just firing and hiring agencies. Although he has conducted searches accounting for billions of dollars in billings, Russel's greatest achievements have been revitalizing client-agency relationships and reengineering marketing departments and agency rosters.
Russel's clients have include Activision Blizzard, BMW, GlaxoSmithKline, Hallmark, HP, Intel, LinkedIn, Microsoft, Oracle, Porsche, Pringles, SAP, Charles Schwab, Sunkist, Wells Fargo Bank, Visa and many others. Russel has conducted over 20 complex global consulting assignments and searches in the last decade including several prominent global media reviews.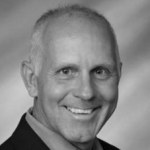 Gerry brings a deep expertise in marketing procurement to External View, having spent 22 years at Procter & Gamble, where he was P&G's Global Director of Marketing and Media Procurement and Operations. He is regarded as one of the industry's leading experts in applying procurement skills and practices into the marketing space, consistently achieving the delicate balance between great marketing and cost management.
While at P&G, Gerry grew the marketing procurement organization more than tenfold, and ultimately directed the activities of nearly 200 marketing procurement professionals worldwide, covering nearly every area of marketing spend. He was responsible for the sourcing of over $3Bn in marketing and media spend, including ad agencies, media, promotion, public affairs, design, digital and interactive, research and measurement, retail, branding, and production.
He was an internal P&G staff professor on procurement and strategic souring, and has been an invited speaker at several major universities, lecturing on marketing procurement and global marketing. He has also served as a committee member for the Association of National Advertising (ANA) and has been an invited presenter to the American Association of Advertising Agencies (AAAA) and the Canadian Institute of Communications Agencies (ICA). Gerry and Russel Wohlwerth have worked together since 2008.
Gerry holds an engineering degree from West Point, and has been consulting in the areas of marketing procurement and organizational development for the last few years. He and his wife Sue are empty nesters living in Cincinnati, with three adult children in their early twenties.