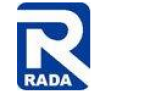 Rada Research & Public Relations,
Cairo
Update
1 Mostafa El-Wakil st. Heliopolis
Cairo
Egypt
Phone: (202)22917956/24179505
Fax: (202) 22917563
Philosophy & Competitive Advantages
Total Commitment & Partnership With Our Clients
Background
Rada Research and Public Relations Company is a leading marketing research and public relations agency, distinguished by its broad range of local and international knowledge, proven accomplishments and a team of experienced professionals
Experience
Rada Research is the only agency in Egypt holding three disciplines in one entity:
•Marketing research
•Communication and Public Diplomacy
• Training
Practice Areas
Marketinng research & Public relations
Network Description
•Rada moved from communication and public relations experts, to the level of public diplomacy. Rada deals with the most important asset of an individual, corporation or country.
•In this capacity, our team is involved at the highest level of the decision making process
•Our mandate is to design communication strategies based on sound grounds of research.
•Explaining, decisions/policies, before they take place, not after.