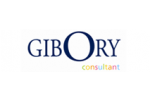 Gibory Consultant,
Paris
Update
39, rue des Mathurins
Paris 75008
France
Phone: 1 42 65 07 08
Fax: 1 42 65 78 00
Philosophy & Competitive Advantages
We strongly believe that the best relationship between advertisers and their agencies is based on a true cultural fit, which is essential for building a long lasting and exciting common success.
Background
The Advertising Agency Register began in the U.K. in 1975. Sabine Gibory, working with the founder, introduced the concept to France. in 1985 opening Gibory Consultant, rue des Mathurins in Paris. Today, AAR Partners continues the tradition of matching clients with the right agencies for their business. The name change to AAR Partners reflects the wide range of consultancy services now offered at the request of our clients.
Experience
Over the past years, Gibory Consultant monitored more than 1500 agency search missions and offers its clients the best in depth knowledge of the French market. With a team of 12 people, Gibory developed a true expertise in the various communications disciplines: advertising, relational marketing, sales promotion, interactive, media buying, corporate communications & PR, design, research, production and printing services. In September 2002, the company has launched a new service "Gibory Flexibility", an innovative executive interim solution to help advertisers and agencies to optimize their HR management and costs. Gibory Media 3.0, a new offer designed to help advertisers to select and recruit the best on & off line media players has been launched in November 2007.
More than 450 companies, big and small, trust Gibory Consultant and rely on its unique database. 38% of "CAC 40" listed companies belong to our clients list.
Practice Areas
Search & Selection
Relationship consulting
Performance Reviews
Compensation & Contracts