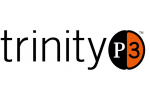 TrinityP3 Hong Kong,
Hong Kong
Update
Level 21, The Center, 99 Queens Road, Central
Hong Kong
China
Phone: + 852 3478 3982
Fax: + 852 3478 3880
Practice Areas
TrinityP3 is an independent strategic marketing management consultancy that assists marketers, advertisers and procurement with agency search & selection, agency engagement & alignment and agency monitoring & benchmarking to ensure maximum performance in efficiency and effectiveness of their advertising and marketing budgets, across Asia-Pacific including Australia, China and SE Asia with offices in Sydney, Melbourne, Hong Kong, Singapore, Auckland and London.
Local Representation
Katharine Schafli Business Director
Katharine has over eighteen years of agency leadership with multinational key accounts including P&G, Unilever, Nestlé, J&J, and Colgate-Palmolive; iconic luxury and FMCG brands.
Arriving in Shanghai from Johannesburg, Katharine has worked in Asia since 1998 and is now based in Hong Kong. A Regional Director for eight years, covering 17 Asian markets, she led both brand communication strategy and business management at international agencies including JWT, Lowe, Y&R and Leo Burnett. Within different operational models, she was responsible for streamlining procedural process, cost benchmarking, contract negotiation and fee structuring consistently delivering above targeted results.
Katharine is a results oriented leader with the breadth and depth of knowledge to overcome marketing management challenges and motivate smart solutions for teams separated by geography, structure, responsibility or agenda, which makes her ideally suited to her role with TrinityP3.
Trade Organizations
Australian Association of National Advertisers (AANA)
WFA