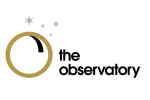 Roth Observatory International,
London
Update
Level 17 Heron Tower 110 Bishopsgate
London EC2N 4AY
United Kingdom
Phone: (+44) (0) 20 7571 0415
About Us
RothObservatory International offers the broadest toolkit for marketing procurement and agency relationship management.
Today more than ever, marketers need to drive greater efficiencies and show tangible results. Roth Observatory International offers support at every stage of planning, procurement, resource allocation, agency selection and relationship management. You'll work with senior consultants who understand the challenges and the concerns of all stakeholders – marketing, finance, procurement and communications agencies.
What you'll get is clear, objective advice backed up by proprietary data and expert analysis – and reliable, quantifiable processes that will continue to add value well into the future. Our practise areas include;
Agency search and selection
Agency compensation
Marketing resource optimisation
Marketing performance measurement
Philosophy & Competitive Advantages
Search and Selection
We will find you the best agency partners – wherever in the world you go to market.
Putting a brand out to pitch today can be a real challenge. Marketing teams can be understaffed and time-poor, yet pushing to innovate or enter unfamiliar markets in order to compete. They need the ideal communications agencies to help them outperform the competition.
Roth Observatory International accepts no fees from agencies. That means we remain impartial facilitators in the pitch process. It also means we can cast a wider net as we identify the best possible agencies for any specific need – advertising, digital, direct, brand and design, PR – and in any global market.
We help you set selection criteria and get your internal team aligned behind the process using our Comparator tool
We screen contenders on the basis of both capabilities and chemistry.
We work with you to craft a communications brief that meets your business objectives and gets creative juices flowing.
And we take responsibility for all the logistics and administrative pitch issues that can interfere with your day job.
Agency Compensation
We work with you to bring together marketing, procurement and agencies to shape an efficient and fair client agency Contracts and SLA's .
Fee negotiations are notoriously complicated events:
- Marketers want the best work, quickly.
- Procurement and Finance want the best deal.
- The Agency wants to make money.
- And each comes with often deep-rooted preconceptions about the agendas of the others.
Roth Observatory International's consultants are specialists at mediating these situations – setting the terms of engagement, providing benchmarks, and moving all parties toward a result that gets the relationship working effectively.
We have extensive, proprietary data and a toolbox of diagnostic approaches to evaluate fees and expectations against industry benchmarks and best practices.
We have a unique Global Compensation/Remuneration Council, led jointly by our London and New York offices, to lead best practice and fee modelling innovationWe can help you put in place performance metrics that both minimise your financial exposure and help the agency deliver on their own objectives more effectively.
We have extensive experience as contract negotiation consultants - in markets around the world.
Resource Optimisation
At Roth Observatory International we help put in place the structures, skills and processes to ensure on-going success.
Getting more from your marketing resources is not a one-off exercise. It's about embedding best practices into your day-to-day resource allocation and relationship management, and making sure your people have the skills to meet challenges themselves.
A strong client agency relationship is essential to deliver the best possible work. In the end, that's what will deliver ROI for the marketer and satisfaction for their communications partners.
We design and restructure agency rosters and drive efficiencies.We advise on best practice marketing resource structures and responsibilities.We work with your team to enable them to write the best briefs, and to effectively and constructively evaluate the agency's creative output.
We run training and workshops to enable you to get the most from your marketing resources.
Our unique Global Digital Council, led jointly by our Singapore and Los Angeles offices, provides trends, insights and best practice in this dynamic area.
Performance Management
We help measure performance to ensure continuous improvement.
Getting more from marketing resources requires on-going, regular monitoring to spot early warning signs of problems and to identify issues with performance.
We can work with your existing monitoring and measurement programmes - or draw on our own proprietary tools to create metrics that are right for your organisation and your teams - so you can consistently drive great performance and overall profitability.
We help you identify the cause of the problem, rather than temporarily fix a symptom.
We quickly take stock of the opportunities you have available and help formulate a strategic path out of complicated situations.
We work with your team to develop the right set of Key Performance Indicators (KPIs) for the remit and relationship.
We use light-touch online tools and deep dive face-to-face consultation to create benchmarks and quickly identify areas that need remedying.
We ensure performance data feeds into Payment By Results mechanisms to systematically, and fairly, reward great performance.
Experience
Roth Observatory International's global team of category experts has dealt with just about every issue you're likely to encounter when managing marketing resources.
That means we get up to speed fast, and get to an actionable diagnosis of the real problem - so you can get back to delivering your business's objectives.
Network Description
We have Roth Observatory International offices in London, Edinburgh, Hamburg, Zurich, Warsaw, Johannesburg, Singapore, Tokyo, New York and Los Angeles.
Trade Organizations
The Market Research Society
The Chartered Institute of Purchasing & Supply (CIPS)
Management Consultants Association
International Advertising Association (IAA)
Institute of Practitioners in Advertising (IPA)
Institute of Advertising Practitioners in Ireland (IAPI)
Incorporated Society of British Advertisers (ISBA)
European Association of Communications Agencies (EACA)
Association of Advertisers in Ireland (AAI)