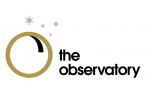 The Observatory International,
Edinburgh
Update
111-112 Swanston Road
Edinburgh EH10 7DS
United Kingdom
Practice Areas
The Observatory International helps Marketers and Procurement Professionals Get More From Marketing Resources.
We deliver this through six key service areas:
Prioritise: We help you get to the real issues that impact efficiency and return on investment.
Transform: We help put in place the skills and processes to ensure ongoing success
Select: We will find you the best agency partners – wherever in the world you go to market.
Negotiate: We bring together marketing, procurement and agencies to shape an efficient and fair relationship.
Align: We make sure that your internal team & your external partners work together effectively.
Measure: We help measure performance to ensure continuous improvement.
We deliver these solutions at any stage of the relationship's lifecycle, and across all marcoms disciplines (Above-The-Line and Direct Marketing through to Digital and Experiential).