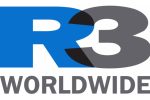 R3 Worldwide ,
Chicago
Update
500 N. Michigan Avenue, Suite 300 Chicago, IL
Chicago, IL 60611-3775
United States
Phone: (+1) + 862152716505
About Us
Founded in 1972, R3 Worldwide is the oldest and most experienced consultancy specializing in agency management consulting. We are now are made up of over 40 experienced professionals around the world, with on-the-ground representation in Asia Pacific, Europe and Latin America.
Our extensive agency insights, robust database and unparalleled experience working in all the major global markets aims to help you to establish the highest-performing agency partnerships.
We are proud to work with eight of the world's top twenty marketers, offering independent counsel to drive more effective and efficient working relationships with their agencies.
Philosophy & Competitive Advantages
In business for over 40 years, we are one of the oldest and most experienced consultants in the field. R3 Worldwide is an acknowledged industry expert in all three of our practice areas, having written all of the current Association of National Advertisers (ANA) guidebooks on the subjects: Selecting an Advertising Agency, Agency Compensation: A Guidebook, and Evaluating Agency Performance.
Practice Areas
From the most complex audit of billions of dollars of agency media purchases to the challenges of effectively working with agency creative and digital teams, R3 has the most comprehensive consulting capabilities in the business.
All our consulting work provides insights and/or processes for ensuring the most effective and efficient relationships with your agency partners.
Review - We assist in identifying, reviewing and compensating the best agency selection, be it a creative, media, CRM, BTL, PR or interactive agency
Remuneration -We offer the proprietary knowledge and benchmarks to help you craft agency contracts and compensation plans designed to support the specific goals of your agency relationships.
Relationships - We help in evaluating and improving agency relationships as a third party using an R3 proprietary online tool and process, along with our consulting skills
Return on Media - We offer professional analysis of the media process, planning and buying with proprietary benchmarks and tools to set and measure performance. Our scope includes media cost & quality benchmarking, media strategy & effectiveness audit as well as financial compliance and Agency Volume Rebate (AVR) audits
Network Description
R3 Worldwide is made up of over 50 experienced professionals around the world, with on-the-ground representation in 8 major markets including the United States, Greater China, Singapore, India, Brazil, Argentina, Australia and the United Kingdom.
Local Representation
New York
15 West 53rd Street Suite 9J
New York, NY 10019
U.S.A.
T +1 917-863-4255
Chicago
500 N. Michigan Avenue, Suite 300 Chicago, IL 60611-3775
U.S.A.
T +1 312-396-4155
Singapore
69A Tras Street,
Singapore 079008
Republic of Singapore
Phone:6221 1284
Fax: 6221 1120
Beijing
A 1801, Chaowai SOHO,
No.6 B Chaowai Street,
Chaoyang District,
Beijing, 100020, China
(8610) 5900 4733
Shanghai
Lane 729, North Shaanxi Road
Shanghai, 200040, China
(8621) 6212 2310
Madrid
Mártires de Alcalá, 4 - 2º
28015 Madrid – Spain
T: +34 91 702 11 13
F: +34 91 319 83 20
Sao Paolo
Av. Brigadeiro Faria Lima
3729-5 andar
04538-905, Brazil
T +5511 3443 7349
F +5511 8178 3079