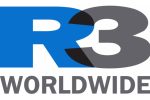 R3 Worldwide ,
Chicago
Update
500 N. Michigan Avenue, Suite 300 Chicago, IL
Chicago, IL 60611-3775
United States
Phone: (+1) + 862152716505
Number of Employees: 50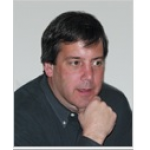 David Beals has this business in his blood. Literally. In 1974, his father Stan Beals became a founding partner of Jones Lundin Beals, one of the earliest, most respected client-agency consultancies in the U.S. In 2002, after a long career on the agency side, Dave Beals bought the firm, became CEO, and in 2010 he took it global. Jones Lundin Beals joined the Asian consultancy R3 to form R3:JLB, the only global consultancy dedicated to helping marketers improve the value and productivity of their marketing agency relationships. He has been a valuable partner to a diverse group of clients including the U.S. Army, S.C. Johnson, Wal-Mart, Whirlpool, Cisco Systems, Johnson & Johnson, Michelin, Merck, Welch's, Allstate, Wrigley and Visa, to name just a few.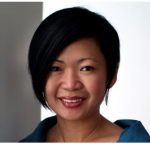 Shu Fen cut her teeth on advertising working with top FMCG clients at Ogilvy before cofounding R3 in 2002. With twenty years of sales, marketing, and agency experience built up across blue chip brands like Coca-Cola, Unilever, and BMW, Shu Fen's entrepreneurial spirit landed her in start-up M&C Saatchi as New Business Director where she was a driving force behind high profile wins like Coca-Cola and SingTel. At R3, she has led major global assignments for Singapore Airlines, Fonterra, and Visa. Beyond R3, she champions marketing innovation, effectiveness, and exchange in her role as Chairperson for the regional APPIES as well as vice president of the Institute of Advertising Singapore.
Brian Goodall
General Manager, New York
Sabrina Lee
General Manager, Beijing
Greg Paull
Principal
greg@r3ww.com
SHANGHAI
Originally from Australia, Greg spent the first 20 years of his career on the marketer and agency side mostly in the APAC region. After working on both sides of the same coin, he identified an untapped opportunity in offering independent counsel to marketers- which led him to co-found R3. Greg's brand experience spans many geographies and industries- delivering solutions for clients like Nokia, Audi, HP, Microsoft, and American Express across China, Hong Kong, Singapore, Australia, Malaysia, Europe, and the US.