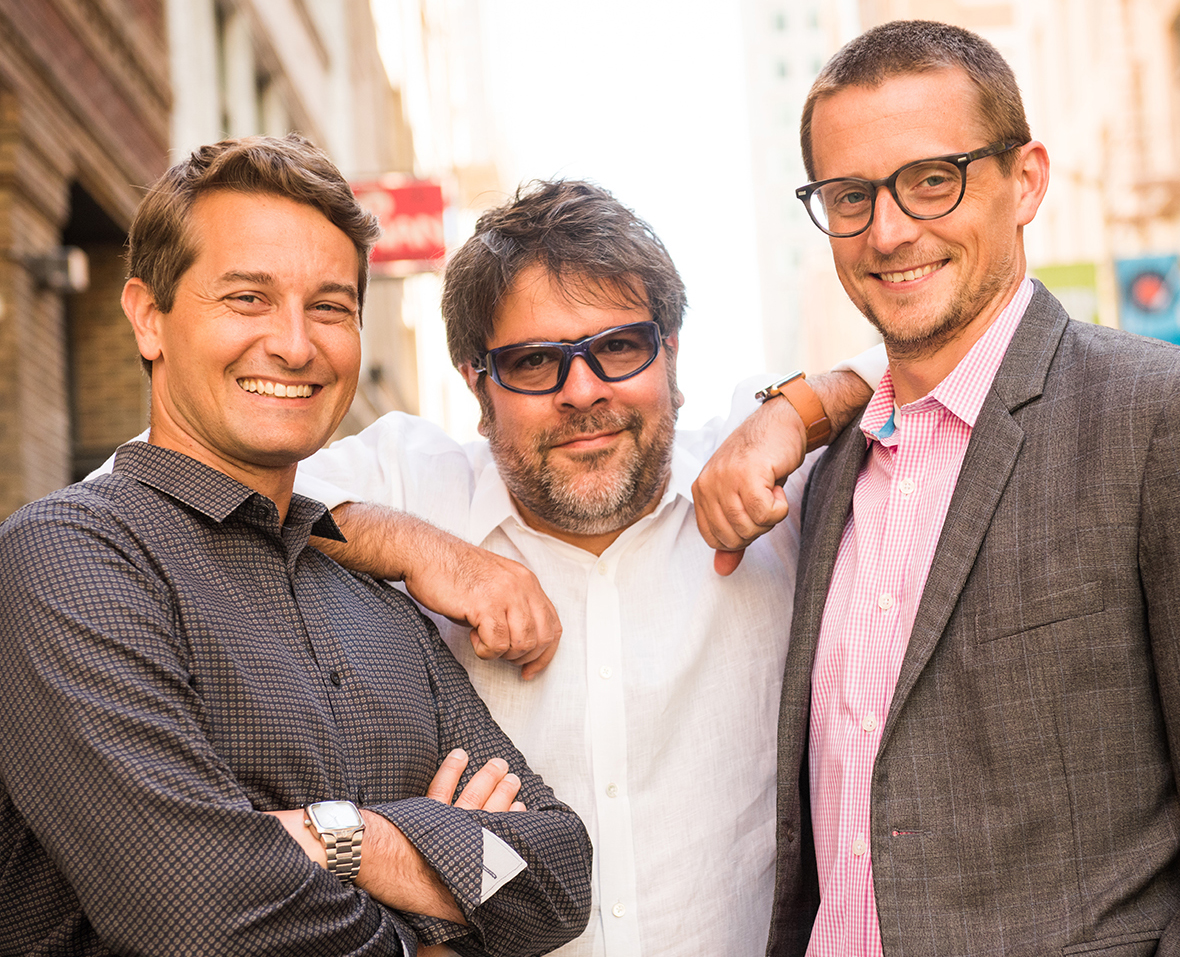 Rob Lambrechts and Jason Apaliski Team Up as Co-Executive Creative Directors, Ryan Toland Named Client Services Director, and Henry Arlander Becomes Pereira & O'Dell's First San Francisco Managing Director as the agency establishes new leadership. 
SAN FRANCISCO, CA, August 16, 2016 – Pereira & O'Dell announced today new changes in the leadership of its San Francisco office which includes promoting Rob Lambrechts and Jason Apaliski to Co-ECDs, naming Ryan Toland as the sole Director of Clients Services and Henry Arlander as the office's first Managing Director in San Francisco.
The changes reflect a growing roster of clients for the West coast headquarters including Sage Software, Fanta, as well as the Czech antivirus-software maker Avast. Current San Francisco clients include Coca-Cola, Intel, The Cheesecake Factory, Qdoba, Kellogg's and Bimbo Brands. 
As the agency's first employees, Lambrechts and Apaliski have contributed to the creative direction for Pereira & O'Dell since the agency's founding in 2008. Prior to Pereira & O'Dell, Founder PJ Pereira personally hand-picked the duo from Creative Circus for their first job in the ad industry when he was Co-ECD at AKQA. Collectively Lambrechts and Apaliski's portfolios at Pereira & O'Dell includes iconic projects such as LEGO "Go Miniman Go!", Intel's three-time Grand Prix and Emmy-Winning "The Beauty Inside" and most recently, Coca-Cola's "True Friendship". 
"They dared to join me on this journey that I started in 2008 and are the spirit of our shop. This is honestly one of the proudest and happiest moments of my career," said PJ Pereira, CCO & Co-Founder of Pereira & O'Dell.
Pereira & O'Dell has also promoted Ryan Toland to Director of Client Services and Henry Arlander to San Francisco's first Managing Director. They previously served as Co-Directors of Clients Services and will now divert their energies moving the agency forward and upward.
"I'm excited to announce this new leadership and the agency's first Managing Director on the west coast," said Andrew O'Dell. "Henry brings a level of depth and dedication to this company that is rarely seen and especially pleased that the spot could be filled from within the agency."
Built on the mantra, 'If advertising was invented today how would we do it?', Pereira & O'Dell constantly re-evaluates practices, strategies and partnership structures to stay nimble in an ever changing industry. Pereira & O'Dell was mostly recently named by both AdAge and Creativity in 2016 as a Standout Agency.