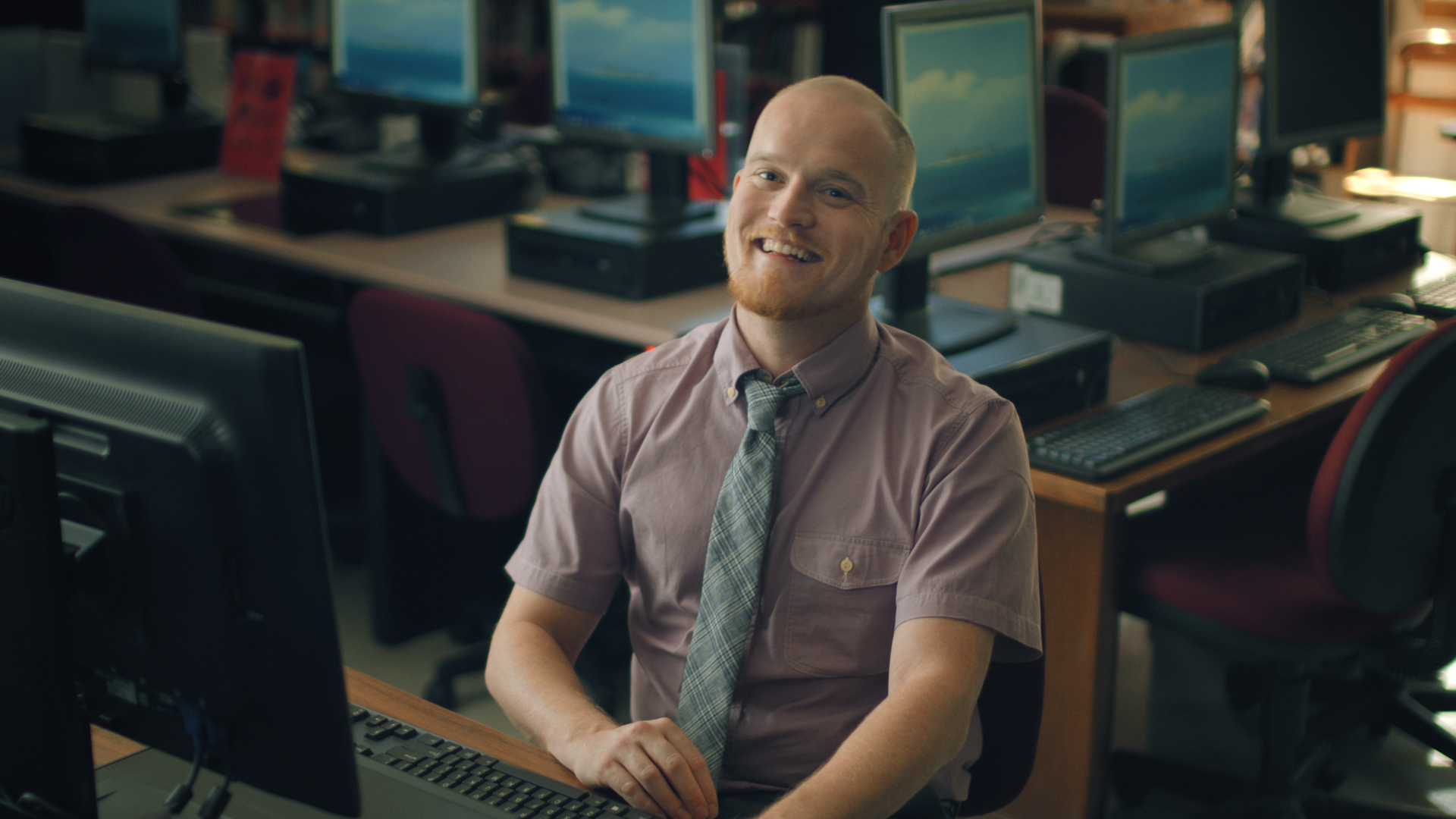 Campaign videos engage trusted teachers to reassure teens that acne doesn't last forever 
PARSIPPANY, New Jersey, October 12, 2015/PRNewswire/ -- Clearasil®, a leading brand of skin care products that range from acne/blemish prevention to skin care maintenance and spot treatment, introduced the next phase of their "Let's Be Clear" campaign today: a series of "Teacher Truths" videos, all insightful and humorous, and many of them filmed with real teachers across America. Every year, teachers see teens aging out of teen acne and all the other difficult things that go along with adolescence. Through the videos, teachers share advice they've learned over the years, reassuring teens that the tough stuff, including acne, will end.
The Clearasil "Let's Be Clear" campaign launched in July to reassure teens in a humorous way that while being a teenager can be awkward, acne won't last forever. Through research with teens, Clearasil found that often it's just the reassurance that it gets better that helps teens feel more confident. The campaign, featuring broadcast, social, digital, PR, point-of-sale and influencer marketing, has offered teens the reassurance that acne won't last forever. However, when acne is hanging around, Clearasil, a product that really works, will help.
To kick off the Teacher Truths program, Clearasil partnered with Grey's Anatomy's Jesse Williams, also a former Philadelphia high school teacher.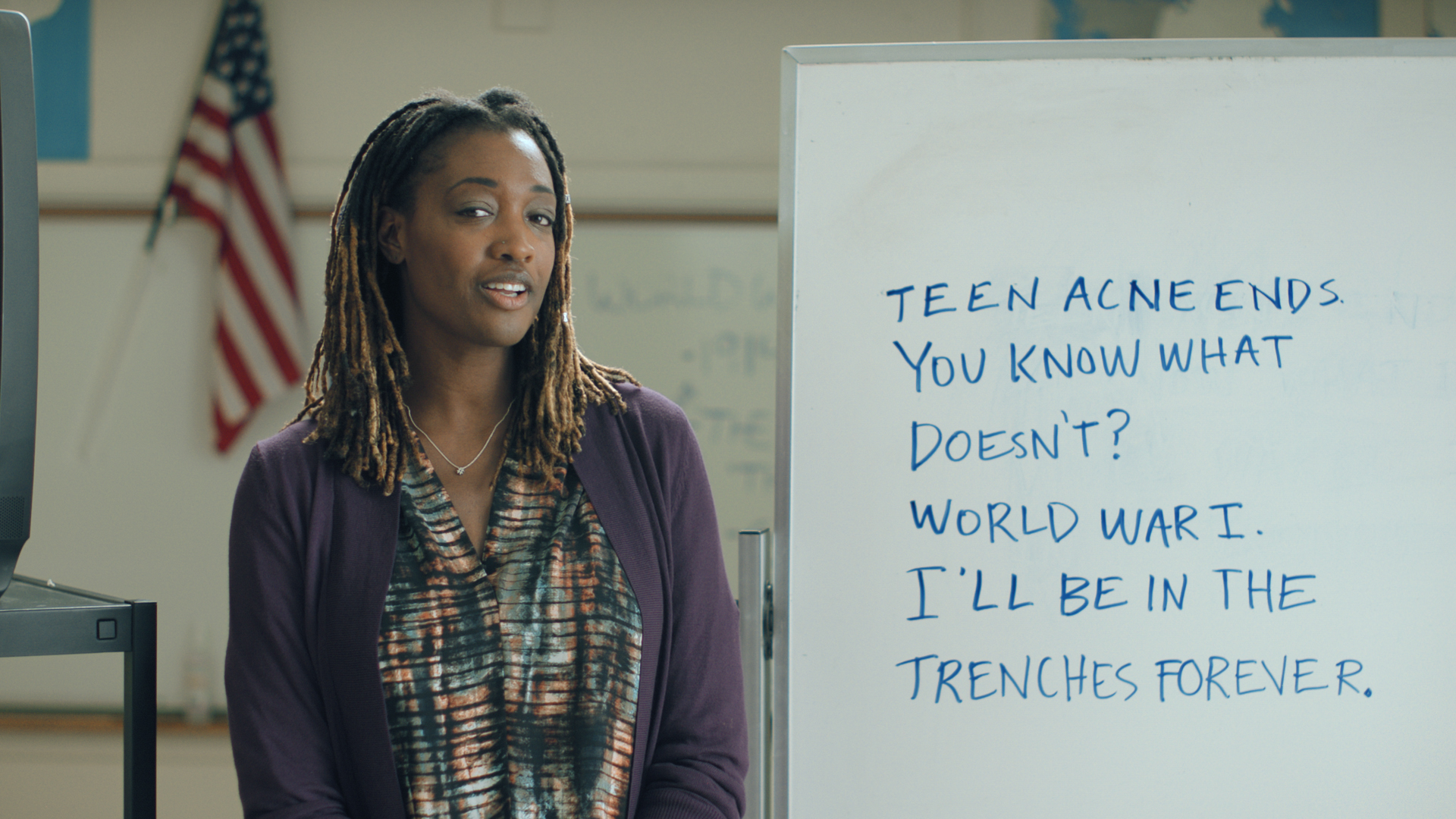 "As a high school teacher, I saw it all, including all of the tough things that go along with the physical and psychological pressures of being a teenager," Williams said. "I know it gets better because I saw it happen year after year with my students. I wanted to give them reassurance that acne would go away and empower them to create confidence elsewhere, in order to brighten their future. I believed in them and they believed me. That's why I'm teaming up with Clearasil to let teachers across America reassure students that like many teenage frustrations, acne does go away."
Teachers know better than anyone else that the awkwardness of being a teen ends because they have seen it over and over again, trapped in school for their entire careers. Thus, the two-week Teacher Truths program aims to give teens reassurance through their most trusted advisors – teachers – while empowering them to share their own stories. Clearasil wants teens to hear from their peers too, so they are also engaging YouTube star Ricky Dillon to make his own Teacher Truths video featuring his favorite teacher.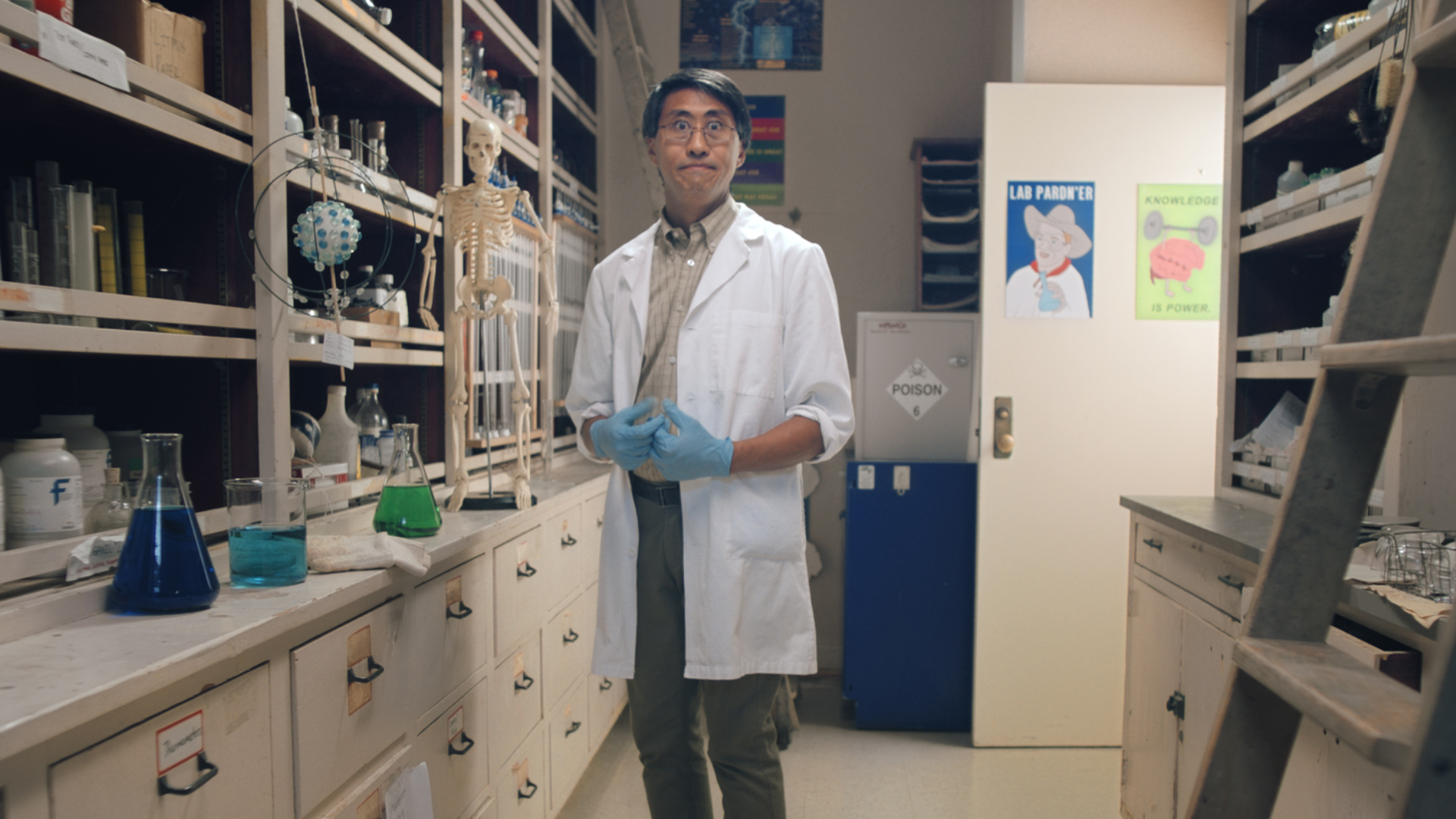 To get involved, Clearasil is inviting teens everywhere to capture photos of their own teachers sharing a Teacher Truth – essentially, a piece of reassurance that even though teachers are stuck with high school problems forever, those problems will end for teens. Teens can submit the photo using the hashtag #TeacherTruthsContest on either Twitter or Instagram. By submitting a photo, teens will also be entering to win a $5,000 college scholarship, the light at the end of the teenage tunnel and an incentive that further solidifies the idea that adolescence ends. Clearasil will choose one scholarship winner each day of the two-week campaign.
"What teens really need is some reassurance and a laugh. Reassurance that acne isn't going to last. Reassurance they'll grow out of it. Reassurance they won't need acne cream forever," says Debra Eible, Marketing Director at RB. "Teens trust their teachers, and Clearasil knows that the best reassurance that teen acne will end is hearing 'Teacher Truths' from a favorite teacher. They are the perfect people to deliver the message."
Clearasil's "Let's Be Clear" campaign, coupled with poignant but humorous Teacher Truths videos, will reassure teens that acne won't last forever, but in the meantime, Clearasil, Williams, and many more trusted teachers are here to help.
About RB
RB (formerly called Reckitt Benckiser) is the world's leading consumer health and hygiene company. The company has operations in over 60 countries, with headquarters in the UK, Singapore, Dubai and Amsterdam, and sales in almost 200 countries. The company employs approximately 37,000 people worldwide.
With a purpose of delivering innovative solutions for healthier lives and happier homes, RB is in the top 20 of companies listed on the London Stock Exchange. Today it is the global No. 1 or No. 2 in the majority of its fast-growing categories, driven by an exceptional rate of innovation. Its health, hygiene and home portfolio is led by 19 global Powerbrands including Mucinex, Durex, Scholl, Lysol, Clearasil, Veet, Finish, Air Wick, French's, Nurofen, Strepsils, Gaviscon, Dettol, Harpic, Bang, Woolite, Mortein, Vanish and Calgon.
Fuelled by a new breed of talent who blend intellectual curiosity with commitment to the highest quality standards, RB is set to redefine the world of consumer health and hygiene. RB people and its culture are at the heart of the company's success. They have an intense drive for achievement and a desire to outperform wherever they focus, including in sustainability.
For more information visit www.rb.com
SOURCE
Clearasil
MEDIA CONTACTS
Katharine Olsen, MSLGROUP
+1 646-500-7895
Elyse Goldweitz, RB +
1 973-404-2635
RELATED LINKS http://www.clearasil.com