Feedback
AdForum Creative Profiles are currently in beta, let us know if you see anything wrong in this profile.
Report an issue
Worked As
Creative Director
Art Director
Business Sectors
Beers, Ciders, Lagers
Cheese
Food
Dairy Products & Eggs
Credit Cards
Awards
2003 CLIO Awards Bronze (2)
2003 International ANDY Awards Distinction (2)
2002 International ANDY Awards Distinction (3)
2002 Cannes Lions International Festival of Creativity Bronze Lion (2)
2002 CLIO Awards Bronze (2)
2001 CLIO Awards Silver (2)
2001 London International Awards - LIA Winner (2)
2001 International ANDY Awards Distinction
2000 London International Awards - LIA Finalist (2)
2000 London International Awards - LIA Winner (2)
2000 Cannes Lions International Festival of Creativity Silver Lion (2)
More
Adam Glickman
Creative Partner of BBH Labs at Bartle Bogle Hegarty, LLC
United States
Summary
Adam Glickman, the founder of Tokion magazine and most recently a partner at the Tokyo and Hong Kong-based shop Suitmen, joined BBH, New York as the creative partner of BBH Labs. He joins managing partners Mel Exon and Ben Malbon to head the agency's relatively new incubator for all things technology, collaboration and marketing.

Glickman's first move was to make the process of creating the new global unit's logo an open experiment, enlisting Crowdspring to crowdsource the design.

I was a partner at Suitmen and things were going well, but BBH found me and when I saw the job description I thought it fit me perfectly. The thing that really interested me was when Ben Malbon said the idea was to think as radically as possible. Obviously you always hear that, but these guys say they are and do seem very serious about it. The one thing I was a bit tentative about is that you tend to hear people talk about exploring new spaces and trying new things a lot but I think we're going to be allowed to actually walk the walk with BBH Labs.

Another thing that was part of the job description was "don't be afraid to fail, as long as you learn from those failings." And that's what we see as a goal. The Crowdspring thing is a perfect example of that. I've got my point of view of it, but that doesn't mean it's correct and we're just trying something new to see the results.

The one thing I learned at Tokion is that if you want to realize big ideas you have to work with progressive brands to do it, so that's why I became more interested in the advertising space. To have a media or communications company right now, you have to be able to do technology, marketing and content equally well. To me, those are the three ingredients. The lines are blurring between what's advertising and what's entertainment, so it's about creating a stage with those three parts. I (also) think data management, media buying and placement, so to speak, is becoming a very creative space and we are interested to explore this space to its fullest.
Experience
Education
Positions
Agencies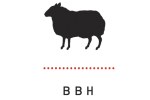 Popular Works
View All