Feedback
AdForum Creative Profiles are currently in beta, let us know if you see anything wrong in this profile.
Report an issue
Worked As
Executive Creative Director
Creative Director
Copywriter
Editor
Creative Team
Business Sectors
Newspapers, Magazines, Books
Sportswear
Environmental & Animal Issues
Apparel & Accessories Stores
Advertising & Communication
Household Products & Maintenance
Government & Other Authorities
Health & Pharmaceutical Products
Colleges, Universities & Education Centers
TV/Radio Programs & Stations
Charities, Foundations, Volunteers
Athletic Footwear
Non-Alcoholic
Institutional/Public Interest/Non-Profit Org.
Lottery & Gambling
Prescription Eyewear
Cars
Milk & Milk Based
Plastic Bags, Trash Bags
Human Rights
Disease Awareness, Support Groups & Associations
Creams, Lotions, Milks, Tonics, Makeup Removers
Racial/Ethnic/Minority/Disability Awareness
Search Engines
Four Wheel Drive, SUV(Sports Utility Vehicle)
Potato Chips, Crisps & Crackers
Culture, Leisure & Sport
Chocolate, Bars, Candies, Chewing-Gum
Paints, Wood Protectors, Paint Brushes, Adhesives
Beers, Ciders, Lagers
Food
Cable / Satellite Services
More
Awards
2012 Wave Festival Bronze
2012 Wave Festival Silver (2)
Adilson Xavier
President & CEO,Creative Director VP at Giovanni+Draftfcb
Brazil
Summary
Adilson is in charge of creative work at Giovanni,DraftFCB, the CEO of Rio de Janeiro office and Chairman of DraftFCB's Latin America Creative Council.
Experience
Education
Positions
Agencies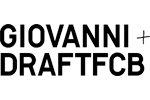 Popular Works
View All