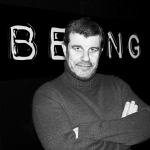 Feedback
AdForum Creative Profiles are currently in beta, let us know if you see anything wrong in this profile.
Report an issue
Worked As
Creative Director
Executive Creative Director
Copywriter
Business Sectors
Watches
Mobile Telephone & Pager Sets
Spirits, Fortified Wines
Personal Wireless Communication
Institutional/Public Interest/Non-Profit Org.
Public Safety, Health & Hygiene
Insurance
Pet Food, Pet Care Products & Services
Anti-Drug/Alcohol/Tobacco Message
Restaurants & Fast Food
More
Awards
2006 Cannes Lions International Festival of Creativity Bronze Lion (2)
2006 Eurobest Eurobest Bronze
2006 Eurobest Shortlist
2006 Eurobest Eurobest Silver
2006 Kinsale Shark Advertising Festival Silver
2005 Cannes Lions International Festival of Creativity Silver Lion Campaign (2)
2005 Cristal Festival Cristal
2005 Cristal Festival European Union Cristal
2005 Eurobest Eurobest Bronze (2)
2005 The Cresta Awards Finalist
2004 Eurobest Gold Campaign (2)
2004 Eurobest Bronze
2003 International Food and Beverage Creative Excellence Awards - FAB Awards FAB Award
More
Alasdhair Macgregor Hastie
Chief Creative Officer at BEING
France
Experience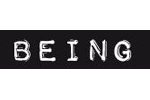 Chief Creative Officer
BEING
Boulogne Billancourt, France
BEING est l'agence de communication intégrée du Groupe TBWA France. BEING rassemble sous un même toit des consultants, des designers, des publicitaires, des spécialistes du point de vente et du digital, pour aider les marques à valoriser toute(s) leur(s) différence(s).
Retrouvez-nous sur being.fr, facebook.com/BEINGagency et twitter.com/BEINGagency
Add Positions
Education
Popular Works
View All