Feedback
AdForum Creative Profiles are currently in beta, let us know if you see anything wrong in this profile.
Report an issue
Worked As
Creative Director
Executive Creative Director
Copywriter
Art Director
Business Sectors
Rice, Pasta, Dehydrated Vegetables & Cereals
Lottery & Gambling
Home Appliances, Furniture & Gardening
Food
Automotive
Jewelry
Department Stores, Supermarkets
Cars
Search Engines
Portals
Telecommunications Services
Sportswear
Transport, Travel and Tourism
Fresh Meat, Sausages
Canned Food
Fresh Vegetables, Fruits
Apparel, Fashion & Footwear
Destinations (Countries & Places)
Banking & Financial Services, Investments, Stock Brokers
More
Awards
2007 Key Awards 1st Category Prize
2005 Cannes Lions International Festival of Creativity Bronze Lion
2005 CLIO Awards Bronze
2000 London International Awards - LIA Entrant (3)
2000 Epica Finalist (2)
2000 Epica Nominee (3)
2000 London International Awards - LIA Winner
2000 Cannes Lions International Festival of Creativity Bronze Lion (2)
2000 London International Awards - LIA Finalist (2)
More
Aldo Cernuto
Chief Creative Director at Lowe Pirella Fronzoni
Italy
Experience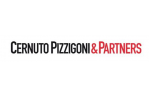 Founder and President
Cernuto Pizzigoni & Partners
Milan, Italy
Aldo Cernuto, Roberto Pizzigoni, Barbara Arioli and Enrico Sola are the partners of the agency. Aldo and Roberto have two mentors in common (Emanuele Pirella and Pasquale Barbella), as well as careers in major international networks: McCann, Lowe and Y&R, where up until 2009 they shared the role of Executive Creative Directors as well as Vice Presidents. They have worked for most of the major Italian brands (Telecom Italia, Fiat Group, Lottomatica, Barilla,Gruppo L'Espresso, Pastificio Rana, Henkel, Unilever, Volvo, Coop and Candy, just to name a few), in the years they have won six Cannes Lions and numerous New York Clio, Epica and Eurobest Awards.
Barbara Arioli has had a career of her own at Y&R, followed by two 
managerial experiences: the first was with Gavino Sanna and then as a partner alongside Michele Gottsche in the homonymous agency. Danone, Kraft, Carlsberg, Simmenthal, De Cecco, Margherita Ariston, Despar, Birra Moretti as well as Johnson & Johnson are some customers that Barbara has supervised and coordinated both nationally and internationally.Enrico Sola, is the e-business manager of the agency, responsible for 
online communications since 1993, contributing to the evolution of the Italian digital scenario. He has been collaborating with Derrick De Kerckhove since 2004, focusing on online and mobile content along with social networks without interrupting his activities as a renowned blogger.
Their experiences are as diverse as they are complementary, now working with a new agency model, perfectly centred on the needs of the current communication scenario.
Add Positions
Education
Popular Works
View All