Feedback
AdForum Creative Profiles are currently in beta, let us know if you see anything wrong in this profile.
Report an issue
Worked As
Business Sectors
Alek Keshishian
Director at Station Film
United States
Positions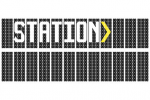 Director
Station Film
New York, United States
Since its launch in 2008, bicoastal/international Station Film has quickly established itself as one of the industry's top creative shops. It is home to an eclectic mix of award-winning directors responsible for some of today's most talked about TV commercials, web films and branded content. Station Film's partners are industry heavyweights Stephen Orent, Michael Di Girolamo, Caroline Gibney and Tom Rossano.
Station Directors:
Borderline, Sam Cadman, Allen Coulter, Scott Corbett, dom&nic, Brendan Gibbons, Mark Gilbert, Jonathan Hyde, David Gray, Alek Keshishian, Peking, Seyi Peter-Thomas, Justin Reardon, Josh Soskin, Cedric Nicolas-Troyan, and Eli Sverdlov.
Outsider Directors:
David Harriman, Gevorg Karensky, Henry Littlechild, Jorn Threlfall
Add Positions
Education
Popular Works