Feedback
AdForum Creative Profiles are currently in beta, let us know if you see anything wrong in this profile.
Report an issue
Worked As
Business Sectors
Alexandra Chamberlain
New Business Director at DLKW Lowe
United Kingdom
Positions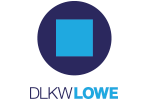 New Business Director
DLKW Lowe
London, United Kingdom
DLKW Lowe Group is DLKW Lowe - Brand Strategy & Advertising, Lowe Profero - Full Service Digital, Lowe Open - Shopper, Data and Activation all under one roof.
We stand for one thing: Work that Works in the Real World. Everything we do is underpinned by our desire to connect with real people. We help our clients to be rooted in the real world, to stand for something important and true and to really affect people's lives for the better.
We exist to achieve one key thing for everyone we work with: Greater Business Effect. It's why we're so hung up on work that works, and because we have capability in advertising, digital and shopper marketing all under one roof, we can deliver communications strategies that meet the real world needs of our clients.
Add Positions
Education
Popular Works