Feedback
AdForum Creative Profiles are currently in beta, let us know if you see anything wrong in this profile.
Report an issue
Worked As
Business Sectors
People i worked with
Amy Adams
Managing Director AFG Europe at Avrett Free Ginsberg
Switzerland
Positions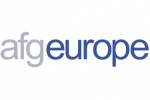 Managing Director AFG Europe
Avrett Free Ginsberg
Geneva, Switzerland
Avrett Free Ginsberg was founded in 1975 and is a full-service ad agency headquartered in New York, NY and with fast growing offices in London, Geneva and Los Angeles.
And while we live like a small agency – collaborative, fast, nimble and tight-knit – we live within the global IPG network, which gives us the resources of a significantly larger shop.
Add Positions
Education
Popular Works