Feedback
AdForum Creative Profiles are currently in beta, let us know if you see anything wrong in this profile.
Report an issue
Business Sectors
Awards
2012 The New York Festivals International Advertising Awards in All Media Gold World Medal
2012 CLIO Awards Silver
2000 London International Awards - LIA Finalist
Andrew Lancaster
Director at Photoplay Films
Australia
Positions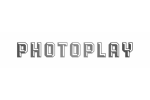 Director
Photoplay Films
Sydney, Australia
PHOTOPLAY is a production company that produces content of any kind. Commercials, film, tv and digital content. We have offices in Sydney and Auckland and work on creative projects worldwide.
PHOTOPLAY is all about the creative ideas. A good idea executed in any medium. It does not matter whether it's tv, internet, film or smart phone. We embrace technology and we also embrace storytelling.
PHOTOPLAY was born in 2009 when three people with a combined background in advertising, film, tv, & design decided it was a good idea. Now there's 16 Photoplayers plus hundreds of freelancers. We love what we do. We make great work. And we have some fun. It was a good idea and still is.
Add Positions
Education
Popular Works