Feedback
AdForum Creative Profiles are currently in beta, let us know if you see anything wrong in this profile.
Report an issue
Worked As
Business Sectors
Andy Nairn
Executive Planning Director at Dare
United Kingdom
Summary
Andy graduated from Edinburgh University with a first class honours in Law and followed it up with an MSc in Marketing from Strathclyde University. He spent 4 years at AMV.BBDO before moving to Rainey Kelly Campbell Roalfe where he was made a Planning Partner. In 2000, Andy jumped over the pond to become Planning Director at Goodby Silverstein and Partners in San Francisco before returning to the UK and joining MCBD as Planning Director in 2002.
Positions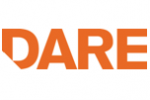 Executive Planning Director
Dare
London, United Kingdom
Dare is a creative agency which builds brands for a digital world. Formed from the merger of MCBD and Dare Digital, we've achieved the UK's first true marriage of broadcast and digital.
Quite simply no agency exists like Dare.
• Fast Company The World's Most Innovative Companies
List 2010
• Marketing Digital Agency of the Year 2007, 2009 & 2010
• IPA Effectiveness Company of the Year 2010
• Creativity magazine A-List 2011
• Campaign Digital Agency of the Decade
• ITV Ad of the Decade (Hovis)
• Campaign Digital Agency of the Year 2003, 2004,
2005 & 2007
• Creativity magazine Top 50 List 2011
• Inducted to the Brand Republic Hall of Fame 2011
Add Positions
Education
Popular Works