Feedback
AdForum Creative Profiles are currently in beta, let us know if you see anything wrong in this profile.
Report an issue
Worked As
Business Sectors
Awards
2014 Asia Pacific Advertising Festival (AP AdFest) Silver (2)
2014 The One Show Merit
2014 Asia Pacific Advertising Festival (AP AdFest) Gold
2013 CLIO Awards Silver
2013 London International Awards - LIA Silver
2013 Golden Award of Montreux Gold Medal
2013 Cannes Lions International Festival of Creativity Bronze Lion
2013 London International Awards - LIA Gold
More
Anupama Ahluwalia
at J. Walter Thompson India
India
Positions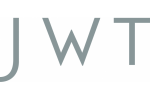 J. Walter Thompson India
Mumbai, India
JWT is India's most admired marketing communications agency brand. Headquartered in Mumbai since 1929, JWT India is a truly integrated network with six offices across Delhi, Mumbai, Kolkata, Chennai, Bangalore and Hyderabad. JWT India provides powerful 360 degrees total communication solutions to its clients: Mainstream advertising; Digital, Relationship Marketing and loyalty solutions; Encompass ...for experiential marketing; IPAN Hill & Knowlton for Public Relations and Public Affairs; Design@JWT for branding,Corporate Identity and Retail Design Solutions; Thompson Social for Social Development Sector Communications, Rootmap for Rural Communications; and Design C for 3D displays and exhibitions.
An agency is judged by the company it keeps. India's most admired brands choose JWT: Airtel, Aditya Birla Financial Services, Bharti Retail, Pepsico, FritoLay, ITC, Godrej, Hindustan Unilever, GSK Consumer Healthcare, Hero Moto Corp, Ford, Nike, Nestle, Nokia, Pizza Hut, United Brewery, Kingfisher, Kellogg's, Tisco and Exide among others. JWT works with 26 of the top 100 super brands ranked by Superbrands India, and 9 of the top 20 Most Trusted Brands in India as per the Economic Times Brand Equity Survey.
As the future evolves and throws open absolutely new communication opportunities - from user created content to virtual communities - JWT India is committed to creating ideas that consumers want to spend time with.
Add Positions
Education
Popular Works